Today on Prada & Pearls I'm sharing the best stick on nail polish you need to try! Stick on nail polish is a lifesaver. Not only is it easy to apply there are so many fun designs you can try out. You can get some really pretty styles that are super affordable and look really realistic!
There are also nail stickers, which are another great option! These stickers are long lasting and are really fun to try out. I shared some of my favourites below, also here are my favourites from Amazon:
1) 1000+ Mixed Nail Stickers
There's more than 1000 different stickers! Also they have over 1000 positive reviews which shows that they're great quality.
The Best Stick On Nail Polish You Need To Try!
1) Neutral Floral Stickers
2) Seeing Lemons
3) Casual Abstract
4) Modern Nail Stickers
5) Watermelon Summer

6) Pastel Marble
7) Retro Florals
8) Bright Florals
9) Leafy stickers
10) Speckled Stickers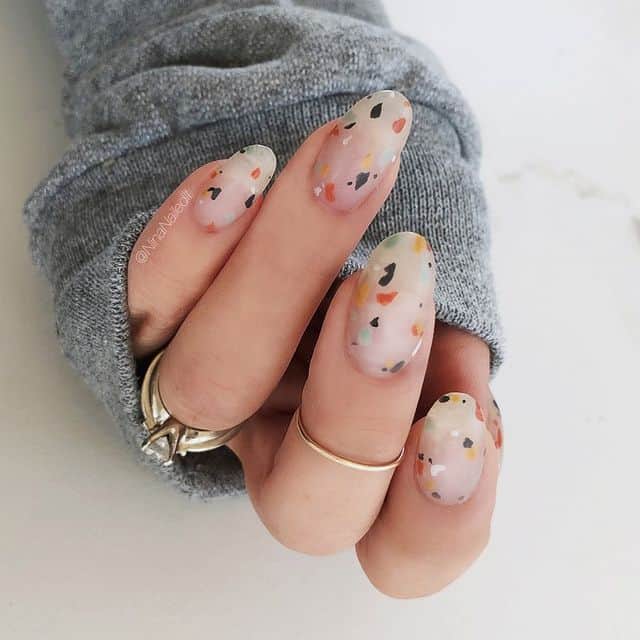 11) Gold Flecks
12) Spring Florals
13) Neutral Abstract
14) Sparkle stickers
15) Butterfly Stickers
Click to get the stickers here
16) Purple Abstract Stickers
17) Just Disney
18) All the Strawberries!
19) Seeing yellow
20) Abstract Quartz
21) Pink Floral
22) Leopard love
23) Tortoise Shell Nails
24) Pink Aztec Nails
25) Smiley Face Nails
26) Peach & Oranges
27) Star Nails
28) Terazzo
29) White Daisies
30) Geometric Nails
31) Spring Pastels
32) Half Tortoise
33) Dark Leopard
34) Long lashes
35) Spring Pastels
36) Seeing Neutrals
37) Pink Holographic
38) Gold Stars
39) Spring Yellows
40) Black & White Stars
41) Silver Metallics
42) Cat Nails
43) Dark Moons
44) Blue Abstract
45) All the cookies
46) Dark Abstract & Florals
47) It's a party
48) Orange Abstract
49) Black and Silver Stars
50) Purple Florals
51) Gold Lines
I hope you enjoyed all of these stick on nail options! They're all super affordable and will give you gorgeous looking nails!
Read these next!
30+ Best Press On Nails of 2021 You Need To Try!