Are you looking for cute easter wreath ideas that will brighten your front door this season?  Look no further, this post has the wreath for you!
Personally, I love decorating for easter.  Growing up it was one of my favourite weekends because it meant spending quality time with my family.  I usually like to put up all my decorations a month before hand so that I can enjoy them leading up to the easter weekend.
Below you will 50+ easter wreaths that will brighten your front door!  Wreath are such an easy way to brighten your home for spring and to celebrate holidays!
As always, feel free to pin any of the images below to Pinterest if you have any favourites!
The Best Easter Wreath Ideas! 
1) Pastel Easter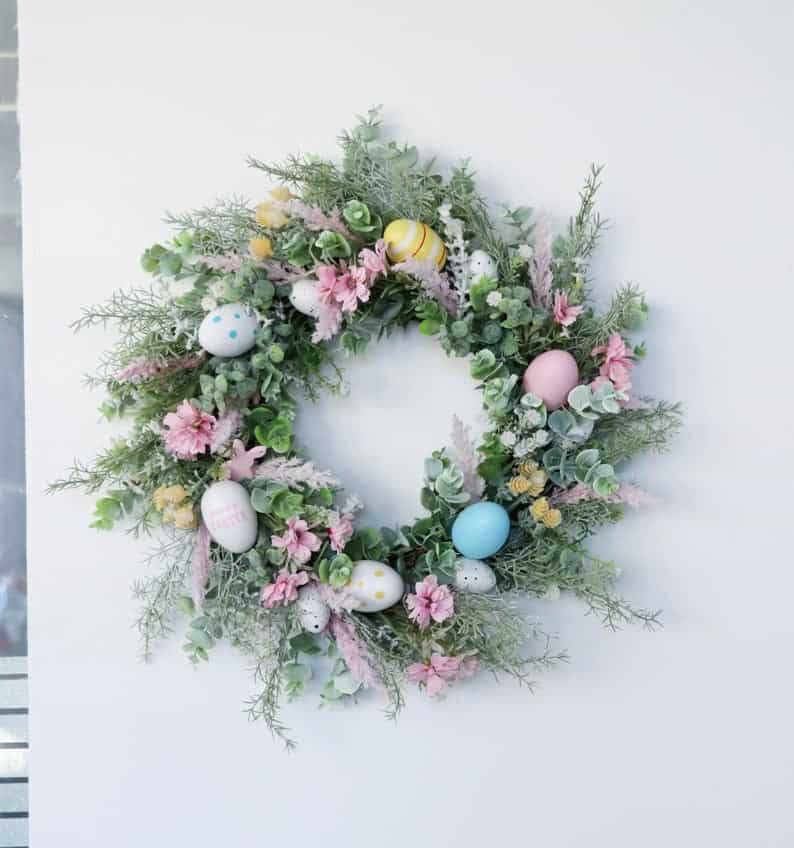 2) Grape Vine Wreath
3) Rainbow Eggs
4) Personalized Bunny
5) Bunny With A Bow
6) Carrot Burlap Wreath
7) Happy Easter
8) Rainbow Bunny
9) Cross Wreath
10) Wooden Door hanger 
11) Round Tulips 
12) He is Risen
13) Seeing Carrots
14) Burlap Bunnies
15) Shades of Purple
16) Cotton Bunny
17) Count Your Blessings
18) Easter Lavender
19) Faith
20) Easter Colors 
21) Plaid Bunny
22) Rustic Easter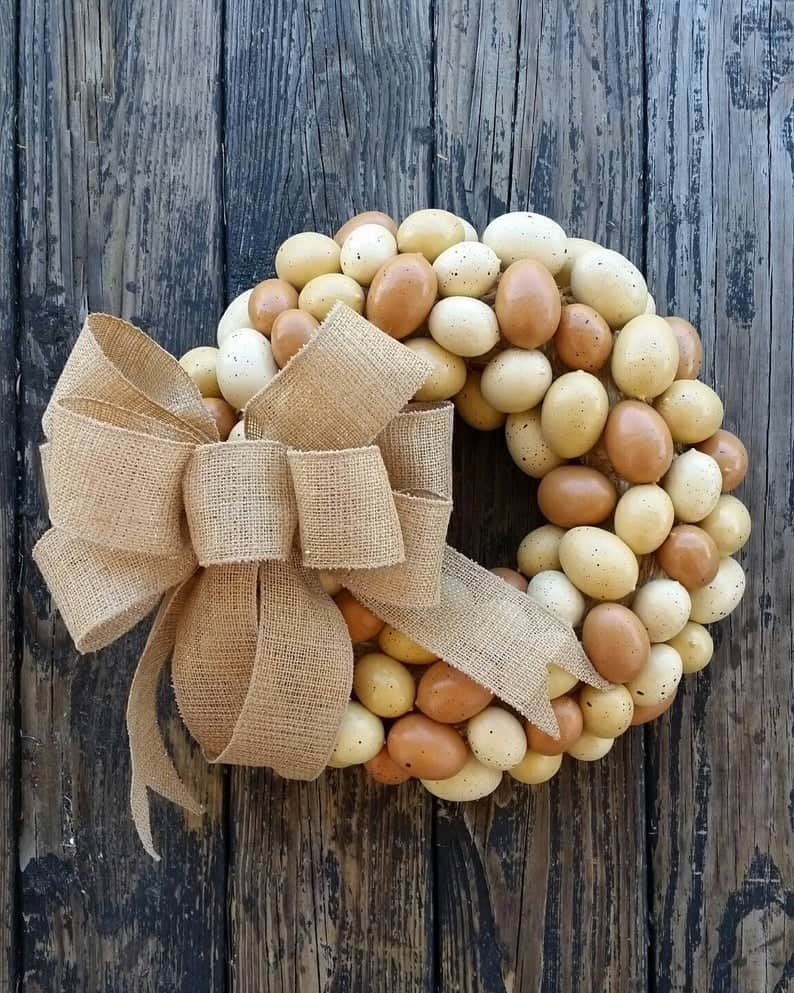 23) Burlap Ruffle Wreath
24) Personalized Bunny Door Hanger
25) Follow the bunny 
26) Buffalo Check Wreath
27) Pastel Easter Door Hanger
28) Bright Easter 
29) Easter Vines
30) Farmhouse Wreath
31) Blue Easter
32) Tulip Carrot
33) Grape Vine Cross
34) Oval Bunny Wreath
35) Personalized Bunny
36) Bunny Outline
37) Leopard Easter
38) Silver Eucalyptus Wreath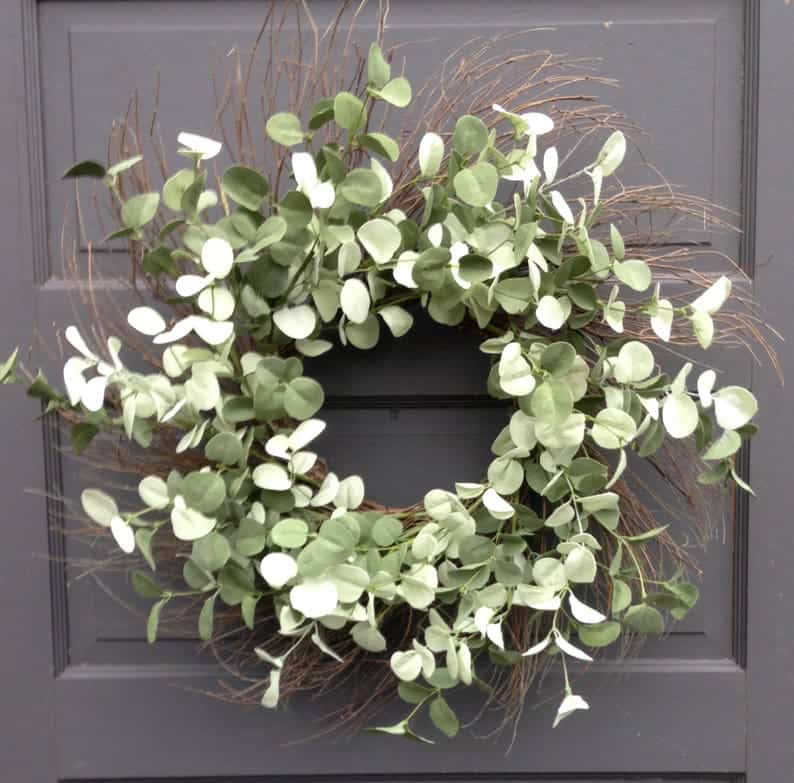 39) Hoppy Easter 
40) Long Easter Wreath
41) Rustic Blues
42) Rainbow Grape Vine Wreath
43) Pink Easter
44) Pastel Eggs
45) Purple Bunny Door Hanger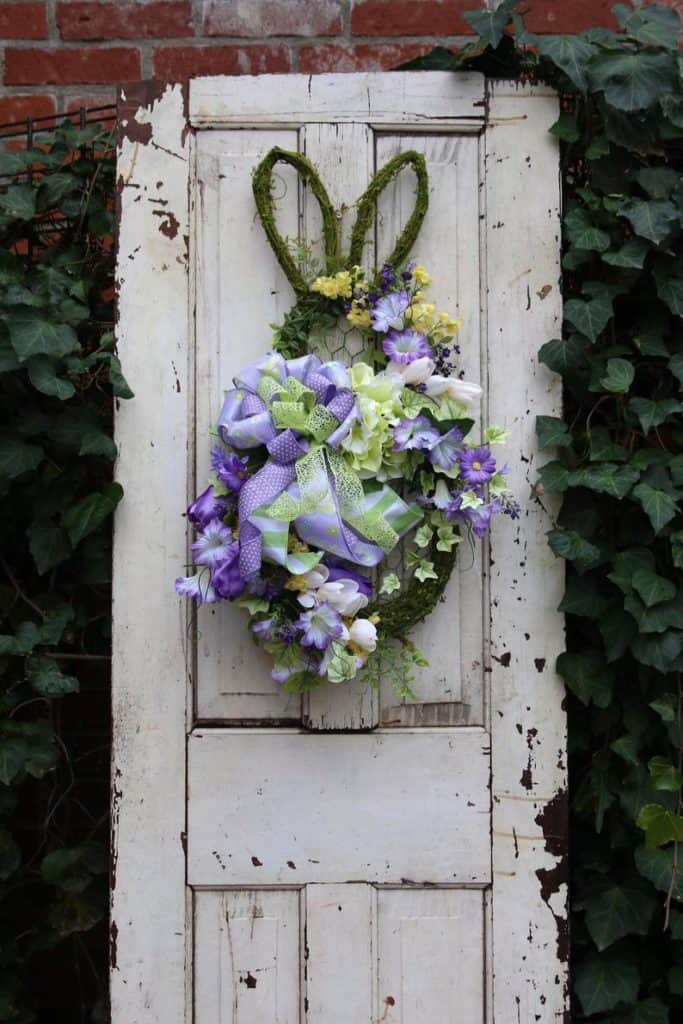 46) Teal Berry Wreath
47) Bird Nest Wreath
48) Easter Truck
49) Polka Dot Rabbit
50) Happy Easter 
51) Blessed Wreath
I hope you liked all of these fun spring wreath ideas!
Read these articles next:
50+ Spring Wreath Ideas To Brighten Your Front Door!
20 Low Carb Breakfast Recipes You Need To Try!
PIN IT!