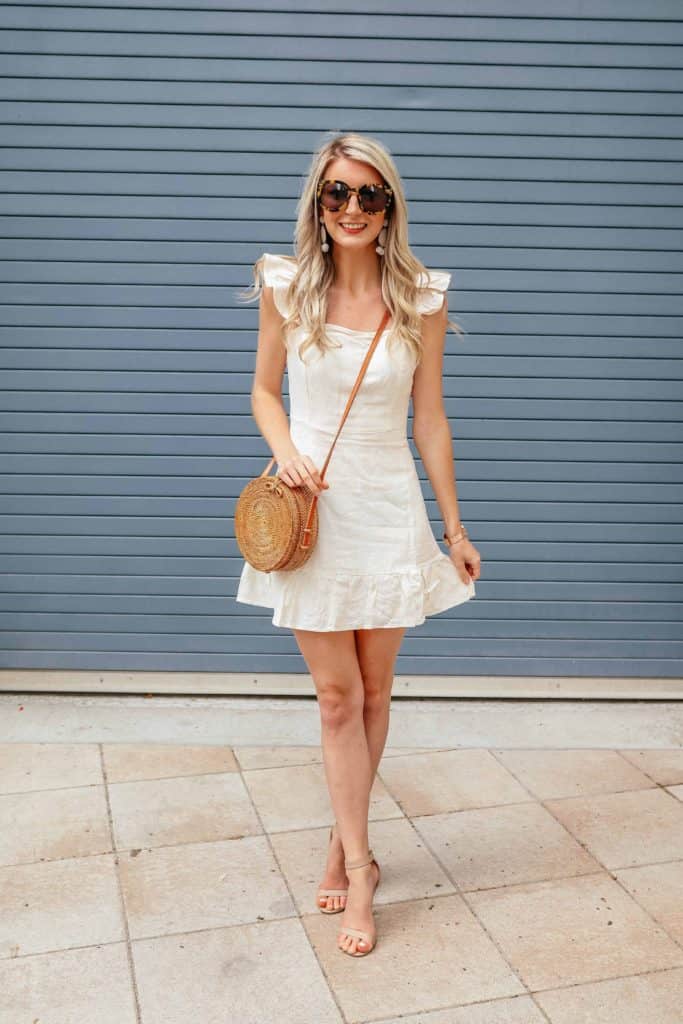 Today on Prada & Pearls I'm talking all about how to style linen dresses! I love wearing linen in the spring and summer, it's such a lightweight fabric and I love the way the texture looks! Linen however, can be difficult to wear, it creases very easily and at times, has no form! I wanted to provide some benefits of linen and tips I use when shopping, with the hopes it'll help you out!
Benefits
Sweat Absorbant
Linen is a fabric that is sweat and water absorbent which is a win in the summer! Linen will hold moisture without making you feel damp which is key when the weather gets hot!
Durability
Linen is 30% more durable than cotton and its also hypo-allergenic! If you find your skin gets irritated while wearing clothing in the summer, this likely won't occur with linen.
Tips
Go for a fitted waist
The first thing I always look for is a fitted waist. It helps give the dress some shape, especially sine linen isn't always super flowy. The dress I'm modelling above pulls in at the waist and also has a peplum bottom which adds some dimension.
Embrace the wrinkles or buy patterns
Unfortunately linen is one of those fabrics that will wrinkle. Especially, on a hot and humid day! Unless your bringing a hand held steamer around with you its difficult to keep your outfit crease free! I would suggest embracing it, it's harder to see the wrinkles on white or light coloured fabric. Also it's hard to see it on patterns!
SHOP THE POST

SIMILAR LINEN DRESSES

SHOP THE POST