Disclaimer: This blog post may contain affiliate links. If you click on one and make a purchase, I will make a small commission, at no extra cost to you. These are products I've personally used and stand behind, learn more.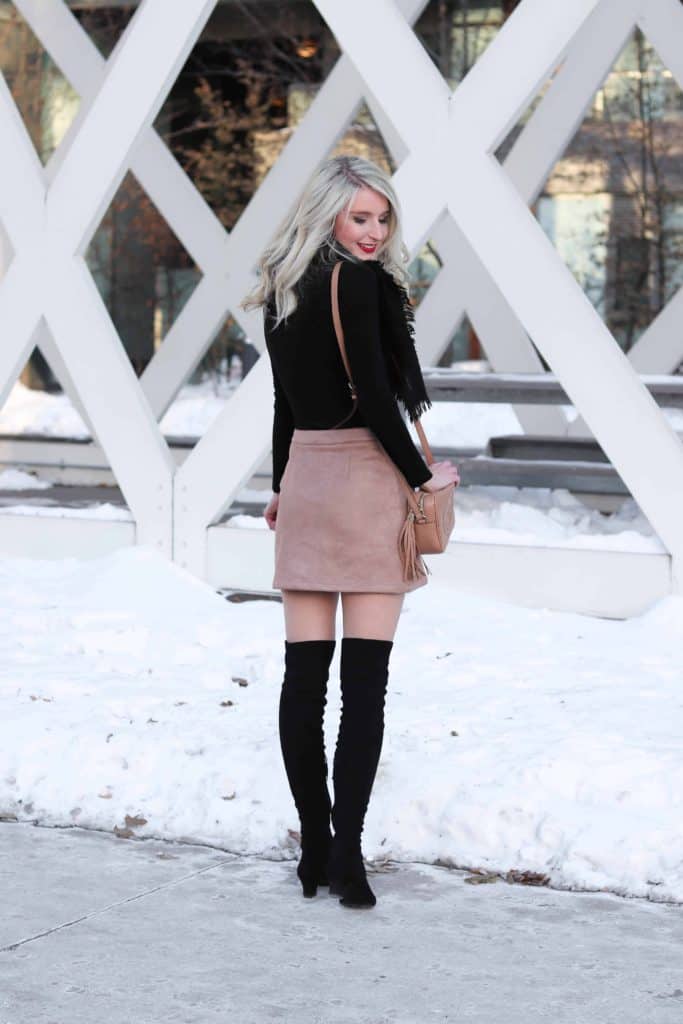 Good Morning Everyone!
Today on the blog I'm sharing another skirt I'm loving at the moment! I've been wearing this tan skirt non stop lately. It's so easy to dress up and dress down, which makes it simple to transition from day to night!
I paired the skirt with my black body suit. I highly recommend getting a body suit like this. Its so versatile, I wear it with so many things from skirts, to jeans. It's really become a staple in my closet! I also recommend a pair over OTK black boots! They really make an outfit pop!
Click to Shop: