Are you looking for some stores that offer dark academia fashion? If so this is the post for you!
The dark academia trend has been growing in popularity throughout 2021, however it can be difficult to find stores that really cater to this style.
That's why below I've rounded up my top 25 stores that carry a lot of dark academia pieces that make it easy for you to build a dark academia wardrobe.
What is Dark Academia Fashion?
Dark academia is a trend that's rooted in the academia aesthetic but has a more of a gothic or darker edge to it.
For Example, think crisp linen shirts, dark trousers, tweed blazers and dark patterned tights.
To understand the aesthetic better check out my related post 50+ Free Dark Academia Wallpaper For Your iPhone!
It's very much a Harry Potter, English literary vibe.
As always feel free to pin these images below to remember all of these dark academia fashion brands!
The Best Dark Academia Fashion Brands
First up we have NastyGal. Typically NastyGal is more of a girly vibe, however you can find some really awesome dark academia pieces if you look hard enough.
I like NastyGal because the prices are awesome for the quality you're getting. I recommend starting with their knit wear. There's a lot of pieces in there that can definitely help you achieve the dark aesthetic. I would also check out their blazers as well.
Brandy Melville has made a huge comeback recently. It was super popular years ago and is coming back again. I like Brandy Melville because their prices have always been really good.
They have always had a more preppy vibe however there's a lot of pieces that can be matched together that can give you that more dark academia look. I would check out their skirts and sweaters first.
I really love shopping at Nordstrom. Since they carry so many brands there's such a wide range of clothing at different price points. If you're looking for more affordable clothing I would check out B.P. and TopShop.
Regarding dark academia, they have a lot of pieces that can be mixed and matched. Check out their sweaters, skirts and blazers.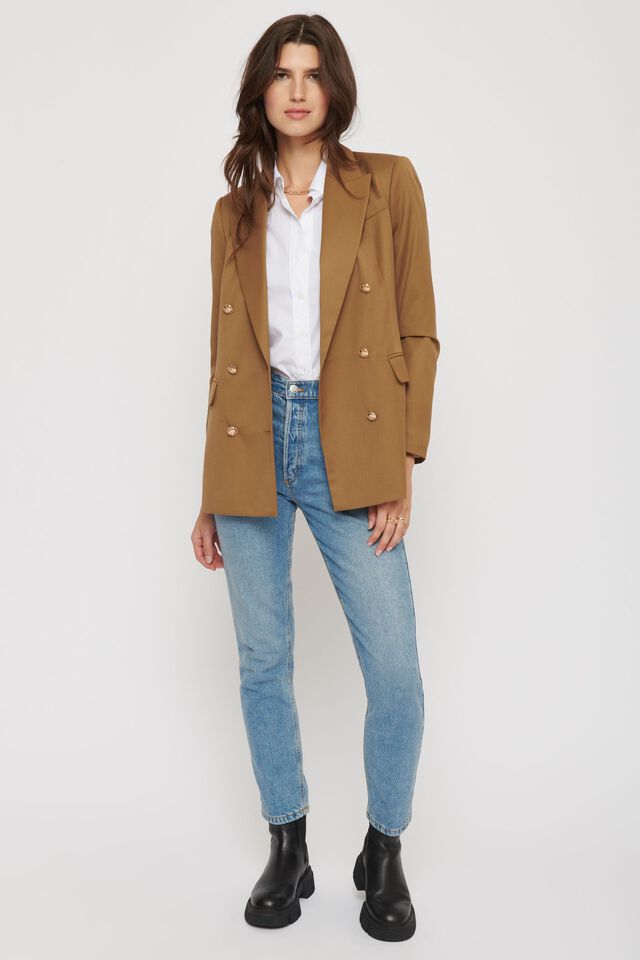 Dynamite is a Canadian company that also ships to the USA. Their prices are a great for the quality you get. I have so many clothes from Dynamite that I've had for years. Their items last a really long time.
Dynamite has some great pieces that you can mix and match. I recommend checking out their blazers , sweaters and cardigans and blouses.
21) ASOS
I wanted to include ASOS in this list because they have so many options on their website, I'm talking 1000s. ASOS always has a wide range of styles for a great price.
ASOS is really inclusive by having a petite, tall, maternity and curvy section so there's something literally for everyone.
They definitely have some dark academia options as well like this two piece set (as shown above). I would check out their coats & jackets and their jumpers and cardigans.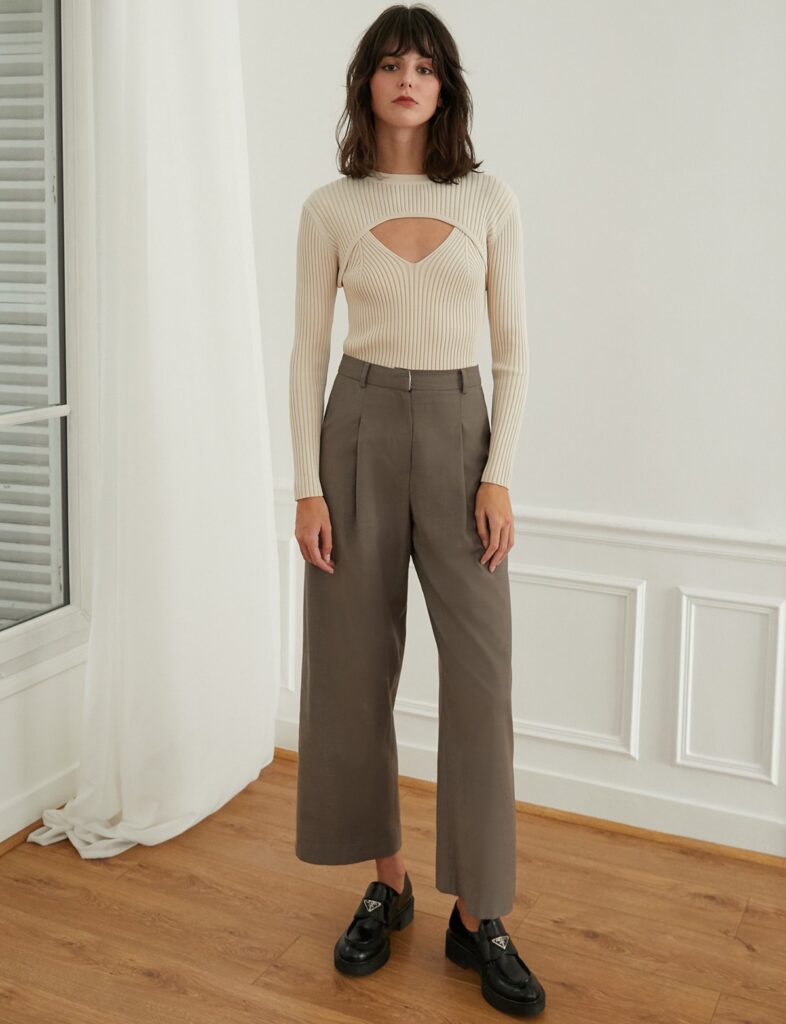 Pixie Market is a great brand that is committed to global sustainability. They really aim to make timeless apparel that you will keep in your closet long term.
Pixie Market always has really amazing trendy yet staple pieces that you will hold on to for a long time.
I would recommend checking out their best sellers section. They carry everything from trousers to dresses and sweaters.
Anthropologie is one of the more pricier brands on this list however their clothing is always one of a kind. Anthrolpogoie always comes out with the most unique and stylish clothing.
One thing I will say however, is due to the price point, I would recommend purchasing more closet basics that won't go out of style. These are the pieces you'll keep for longer and won't go out of trend as fast.
Take a look at their sweaters and pants.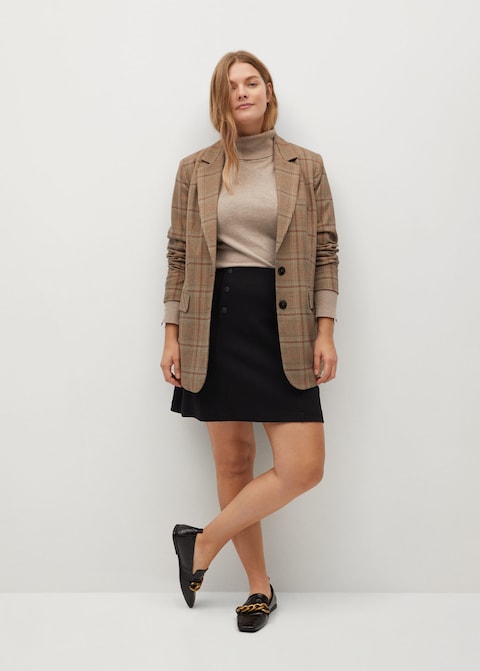 Mango is one of my favourite fashion brands. Their clothing is such good quality, always.
Mango also has a plus size line called Violeta that also offers a lot of dark academia looks like the one pictured above.
I would recommend checking out their trench coats and cardigans/sweaters.
Not to be confused and Oak + Fort below, Frank and Oak is a Canadian company that is really committed to sustainability, functionality and transparency. Their clothing is made out of good quality sustainable materials that will really last.
Frank and Oak ship across Canada and to the USA. If you're browsing their website, I would recommend checking out their best sellers for a lot of closet staples.
Had to include Zara on this list, I'm sure you've heard of it before and have even shopped there. Zara always has really fun and affordable pieces to add to your wardrobe. Don't let the website fool you however, typically their clothing always looks better in person.
Zara has a ton of pieces that would be perfect for a dark academia wardrobe.
Also, they recently launched Zara Home which has a ton of cute items!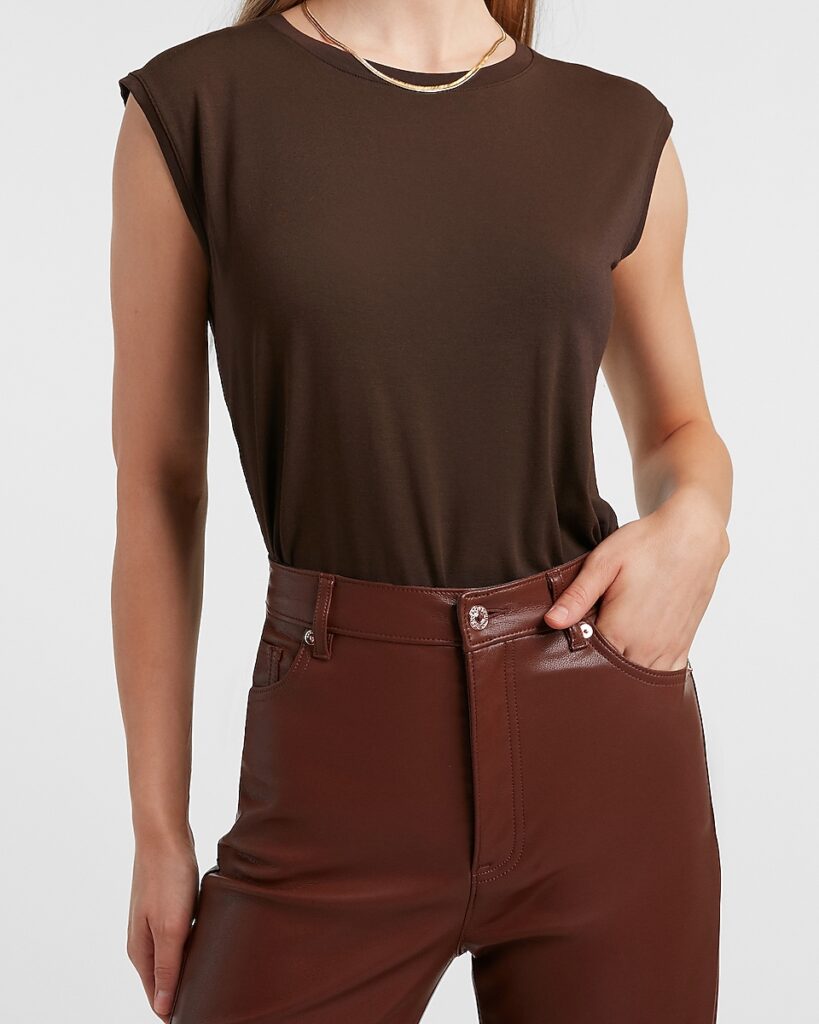 Express is a great place to find basics. When you put a lot of their pieces together you can make a really cute dark academia look. They have a ton of different styles as well.
If you're looking for items to complete a look like a ribbed turtleneck or a skirt, Express is the place to go. They also have a petite section, so all the petite ladies can easily find something here.
Had to include Amazon on the list because they surprisingly have a ton of academia pieces from a lot of different retailers! If for some reason you don't like the clothing you receive, Amazon also has a great return policy.
I recommend checking out their Amazon Dark Academia Section.
Madewell is an awesome brand that I personally love shopping at. I first noticed Madewell while shopping at Nordstrom, they always have really cute pieces.
Madewell is always on trend. I would recommend checking out their fits for fall. They also have some really fun accessories like bags, scarves and headbands that can add to the academic aesthetic.
Everlane is such a great place to find modern essentials for your closet. They have a lot of timeless pieces that you can wear year over year.
Regarding dark academia, they definitely have pieces that fit into this aesthetic, I recommend checking out their outerwear, sweaters and the back in stock section for a lot of basics!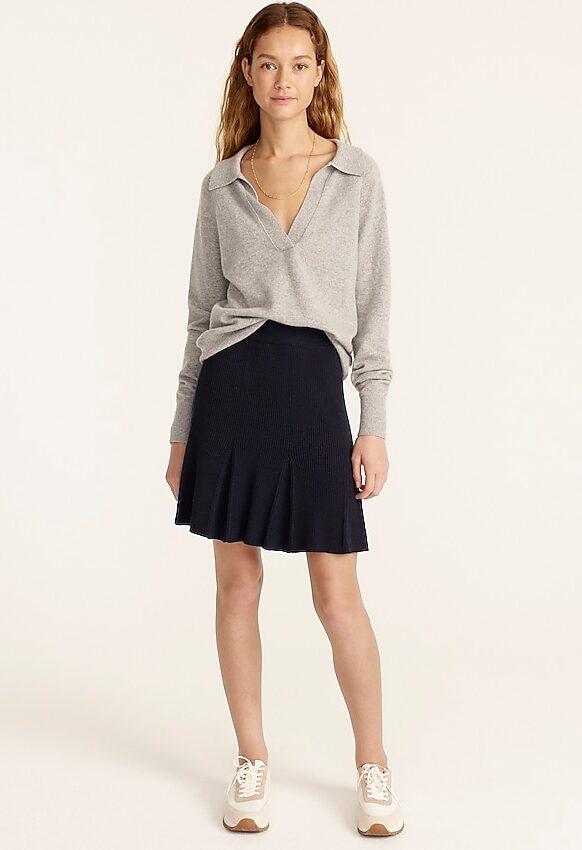 J.Crew has a really preppy style, but like the picture above, a lot of their clothing can be used to make some cute dark academia outfits.
You might need to put in a little additional effort to find the pieces you like or that your lacking in your wardrobe but they will be excellent quality! Check out their Skirts and Sweaters first!
10) Oak + Fort
Oak + Fort is a really under rated brand that has so many cute pieces! All of their clothing is always so on trend. They have some really awesome options that can create that dark academia vibe.
Oak + Fort also has some great summer pieces that can help you create a summer dark academia wardrobe, which sometimes is hard to do. Check out their Bermuda shorts and skirts as well as the short sleeve blazers.
9) Uniqlo
Uniqlo is a great place to get your basics from. They have so many pieces that can help you build up a capsule wardrobe. Their clothing is also really fairly priced.
They have some really classic dark academia pieces like tweed blazers, crisp white shirts and trousers. I also really love all of their accessories. Their bags can really add to the dark academia vibe.
8) H&M
Had to include H&M on this list because they always have such good clothing at great prices. It's really hard to beat H&M sometimes. I also find they get a lot of dark academia clothing at the end of summer, into fall and throughout winter.
H&M always has so many options to choose from. Start with the cardigans and sweaters section then move on to blazers and basics section.
Storets has a lot of really sophisticated fashion pieces. They have a lot of different trendy styles including a lot of academia wear.
Storets price point is also quite good, they sit in the mid range. However they're clothing is really well made.
I would start looking at their outerwear section which includes blazers, jackets and cardigans.
Urban Outfitters is always very trendy (sometimes too trendy).
They usually share a very wide range of clothing options at varying price points. When shopping for dark academia I would go for more classic piece from UO. That way they'll stay in style for longer.
Check out their back to school collection and their vintage section.
This one might surprise you, however if you're looking for really affordable dark academia outfits Shein is a great option!
They carry a lot of cute clothing options for an amazing price. If you're like me I never would have thought of Shein but they actually have a set section dedicated to this trend.
Check out their dark academia fashion section here.
They have a lot of dresses, skirts and cardigan options that are really cute.
I have been shopping at Chic Wish for years and surprisingly they actually carry a lot of items that are considered dark academia. They defiantly have more of a whimsical vibe with their clothing which works for this aesthetic.
One tip with Chic Wish is that they have a lot of sales. If you have your eye on something, it'll typically go on sale at some point during the year.
In terms of dark academia clothing check out their Skirts , Blouses and Knit tops
I have personally been obsessed with Aritzia for years. Growing up it really was one of the only stores that offered trendy fashion options where I lived.
Artizia offers a lot of academia clothing options from dark to light. They also carry a lot of high quality clothing brands. The prices are more on the expensive side, however you're paying for better made pieces. I've had some of my aritzia clothing for years.
Regarding dark academia, I would check out their sweaters, blouses and blazers.
JING is a newer brand that carries a ton of styles. I've personally ordered from them and can say that they're clothing is great quality. JING has specific pieces you can combine together to really get that academia vibe.
I recommend checking out their trousers and skirts. Also their new fall edit includes some really nice pieces you can mix and match.
Definitely check out JING'S Loo kbook for some additional inspiration.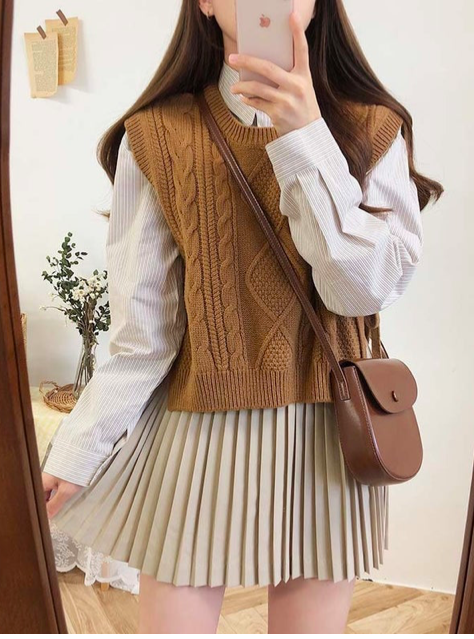 I know Etsy isn't technically a store, it's more like a collection of stores. With that said, there's a couple of dark academia fashion brands that are on Etsy that are worth taking a looking at! These include:
1) BerciniStreetwear – Bercini has a ton of dark academia fashion outfits that are really on trend. They have everything from sweater vests to skirts. This is a great store to check out if you're looking for really on trend pieces.
2) Llacademia – Another store on Etsy with a ton of dark academia pieces. They even carry shoes that are very on trend.
3) OnurCreates – Onur Creates carries a lot of clothing sets, which makes shopping increedibly easy. All of the outfits are a great price.
I hope you liked these 25 store recommendations. These should definitely help you find more dark academia clothing for your closet!