Disclaimer: This blog post may contain affiliate links. If you click on one and make a purchase, I will make a small commission, at no extra cost to you. These are products I've personally used and stand behind, learn more.
Are you looking for the perfect 4th of July wreaths to brighten your front door? Look no further, this post has the wreath for you!
I'm Canadian, so we don't celebrate the 4th, we do however celebrate Canada day so I totally understand how fun it is to deck out your front door with some fun patriotic finds! I personally love putting up wreaths for every holiday, they're such an easy way to get into the holiday spirit.
Below you will 50+ 4th of July wreaths that are perfect for your home! All of these wreaths are great quality! A lot of them do however sell out fast so if you see one you like make sure you jump on it!
As always, feel free to pin any of the images below to Pinterest if you have any favourites!
The Cutest 4th of July Wreaths You Need!
1) God Bless Door Sign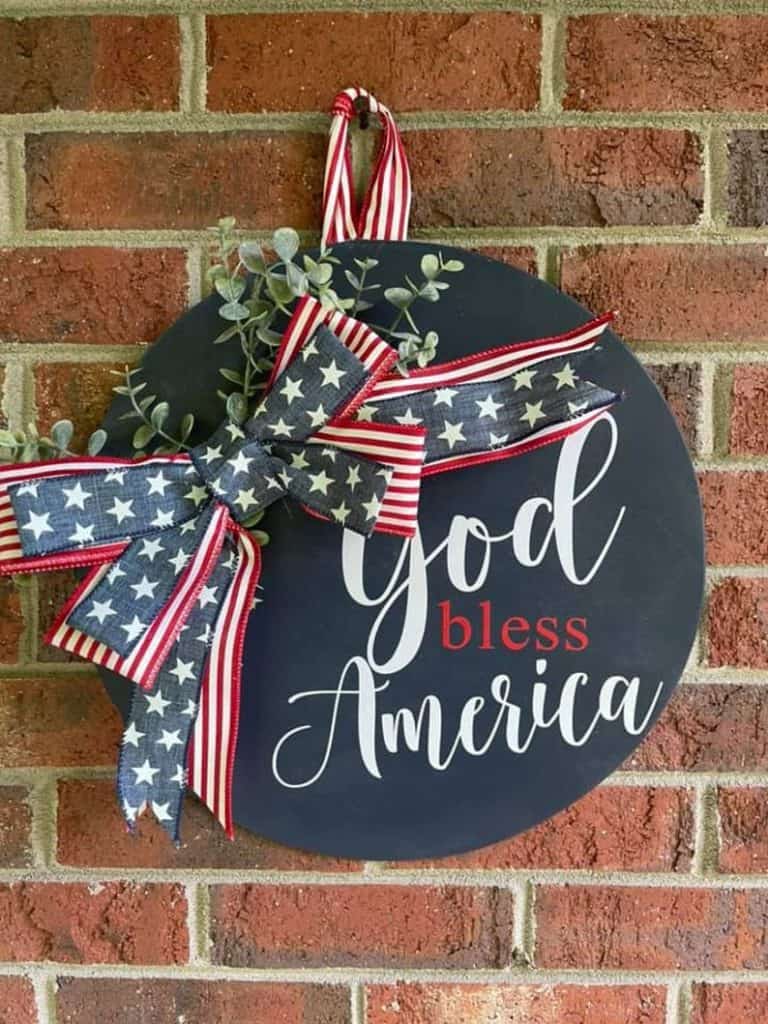 Click here to shop the door sign
2) Patriotic Summer Wreath
3) Burlap Wreath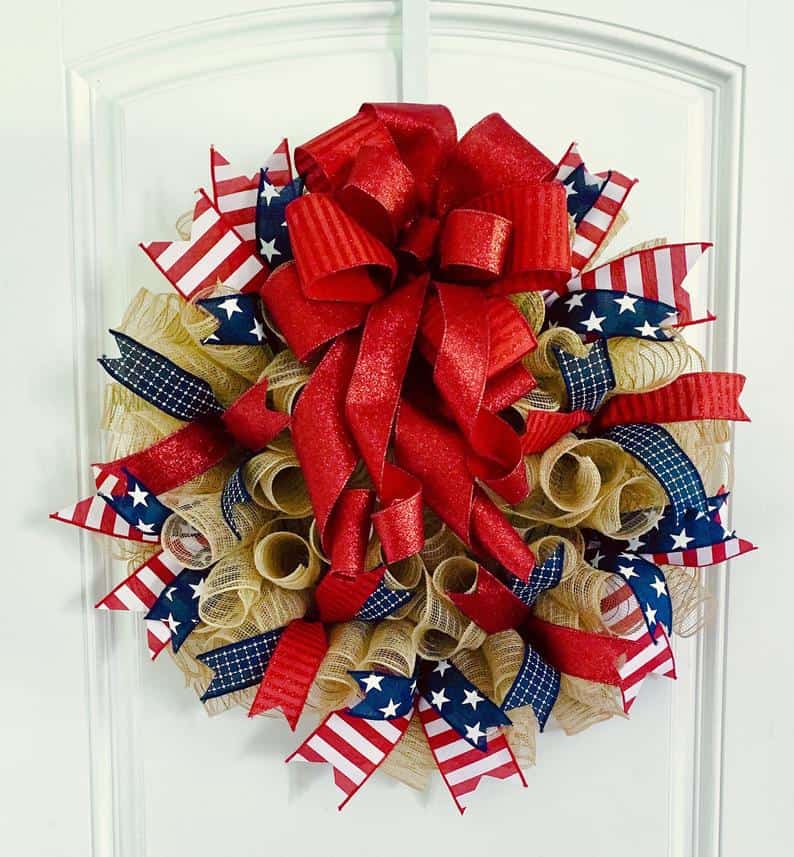 4) Flag Wreath
5) Star Wreath
click here to shop the wreath here
6) Large Summer Wreath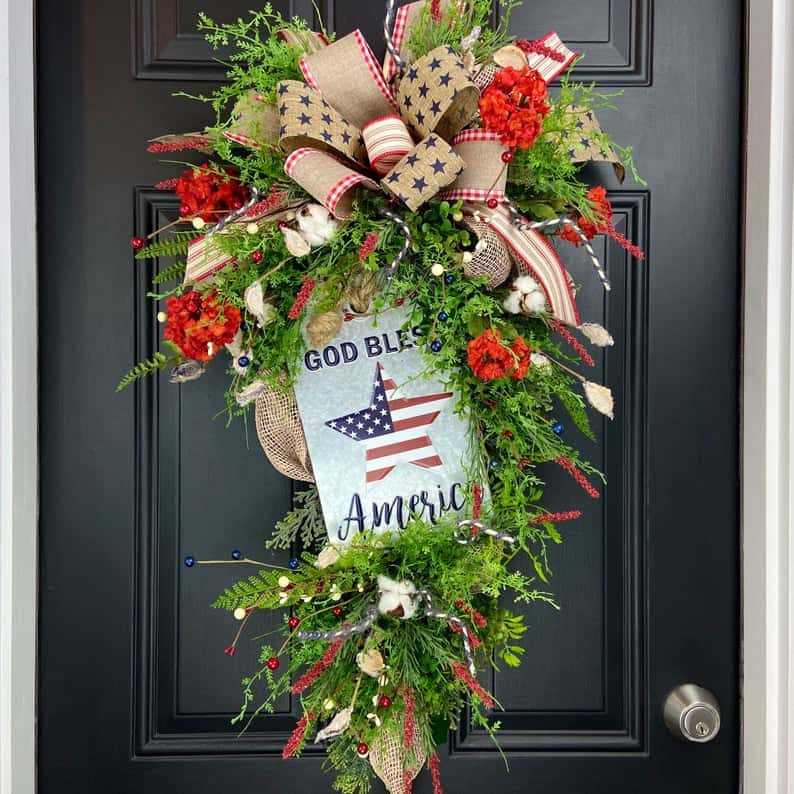 7) Grape Vine Wreath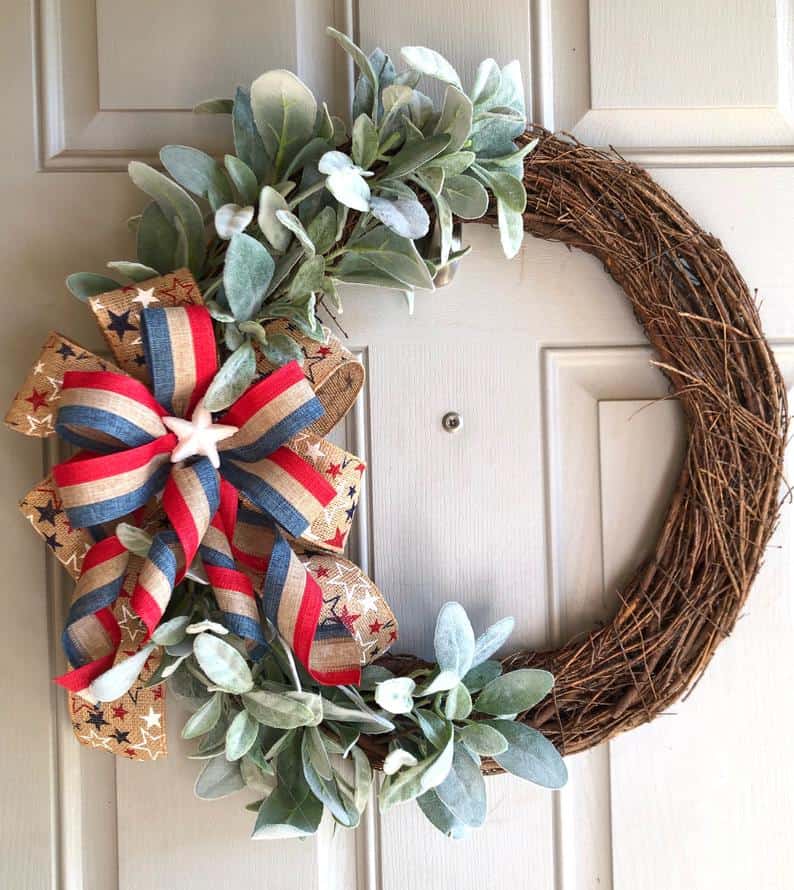 8) Welcome Wreath
9) Eagle Wreath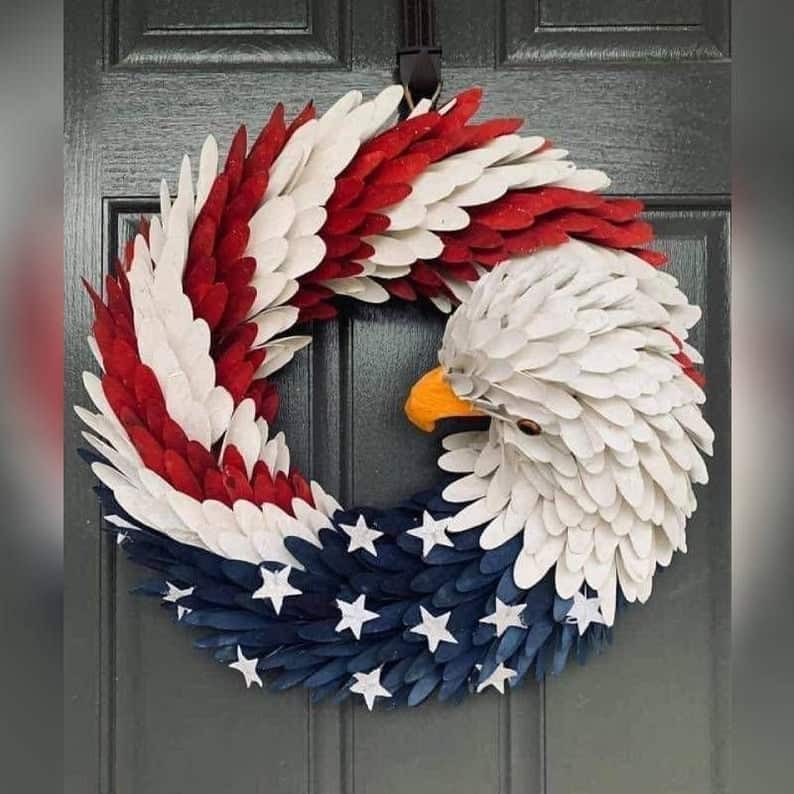 10) Long USA Door Hanger
11) Letter Door Hanger
Click here to shop the door hanger
12) Long Funny Door Wreath
Click here to shop the door wreath
13) Patriotic Leaf Wreath
14) Custom Last Name Door Hanger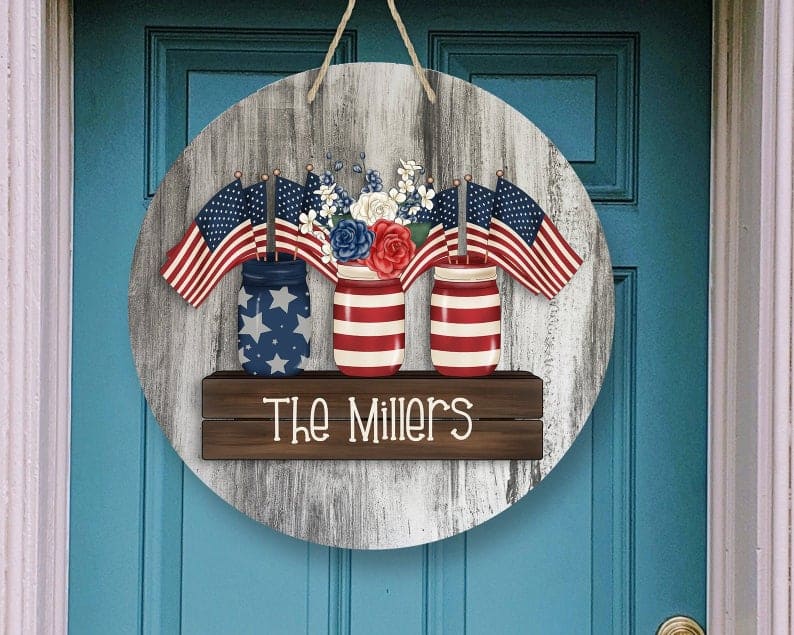 Click here to shop the door hanger
15) Floral Patriotic Wreath
16) Grapevine Patriotic Wreath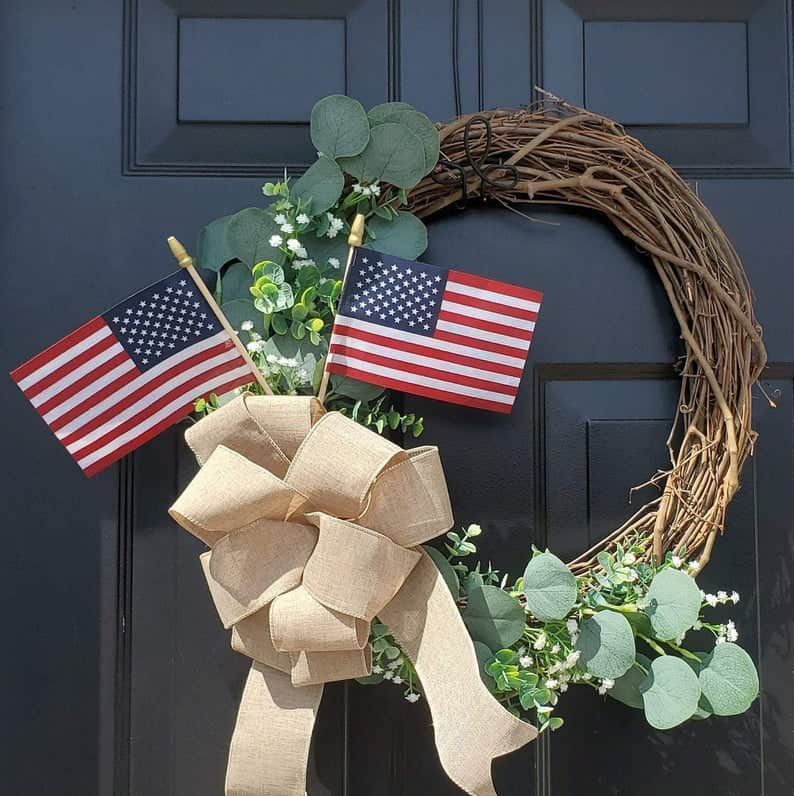 Click here to shop the grapevine wreath
17) Monogrammed Letter Wreath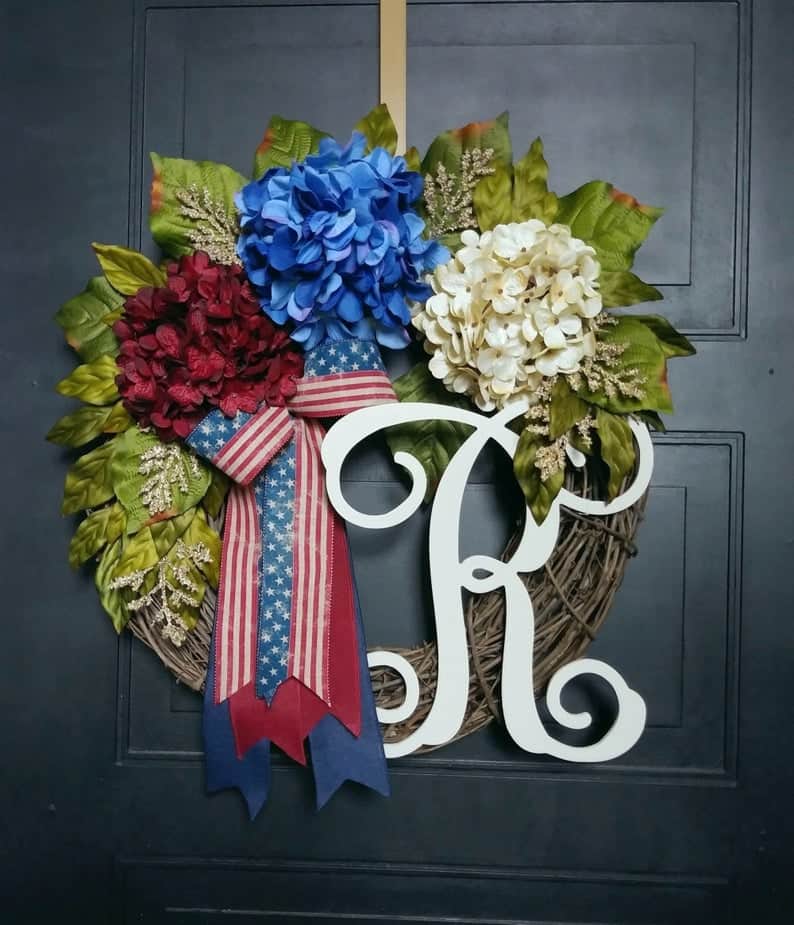 18) Home Sweet Home
19) Stars and Stripes
20) Everything Patriotic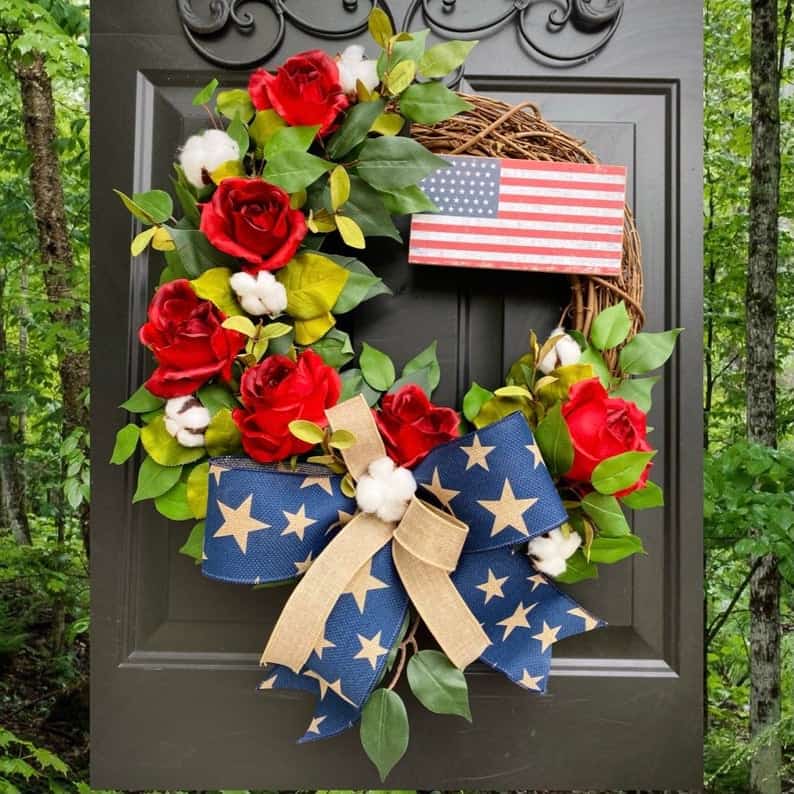 21) Truck Wreath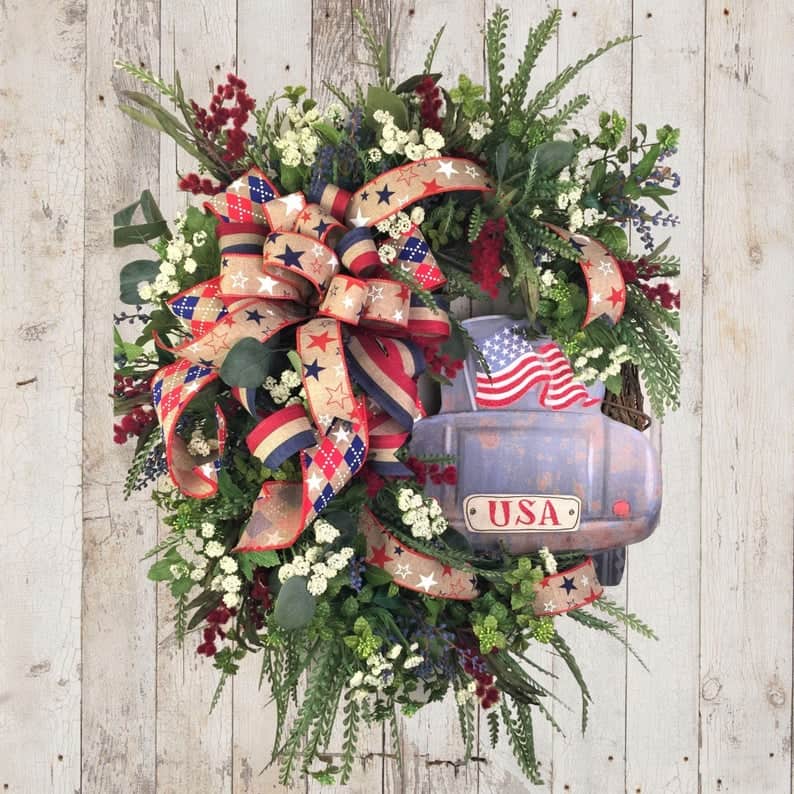 22) Let Freedom Ring
23) Flowers and Bows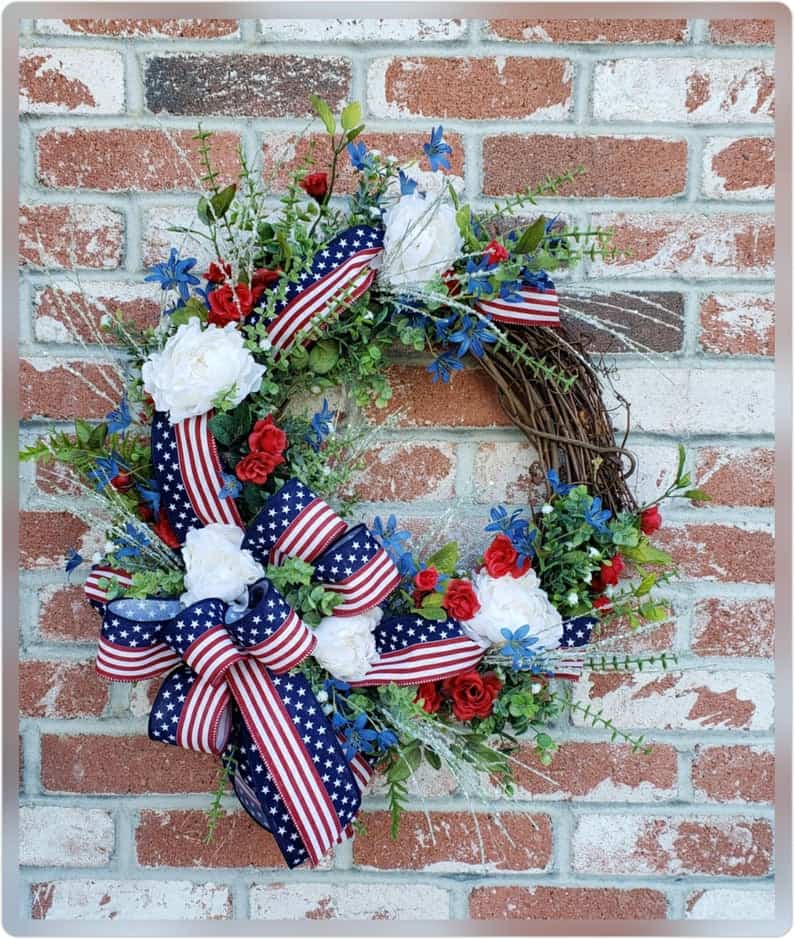 24) Flag Wreath
25) Mesh Wreath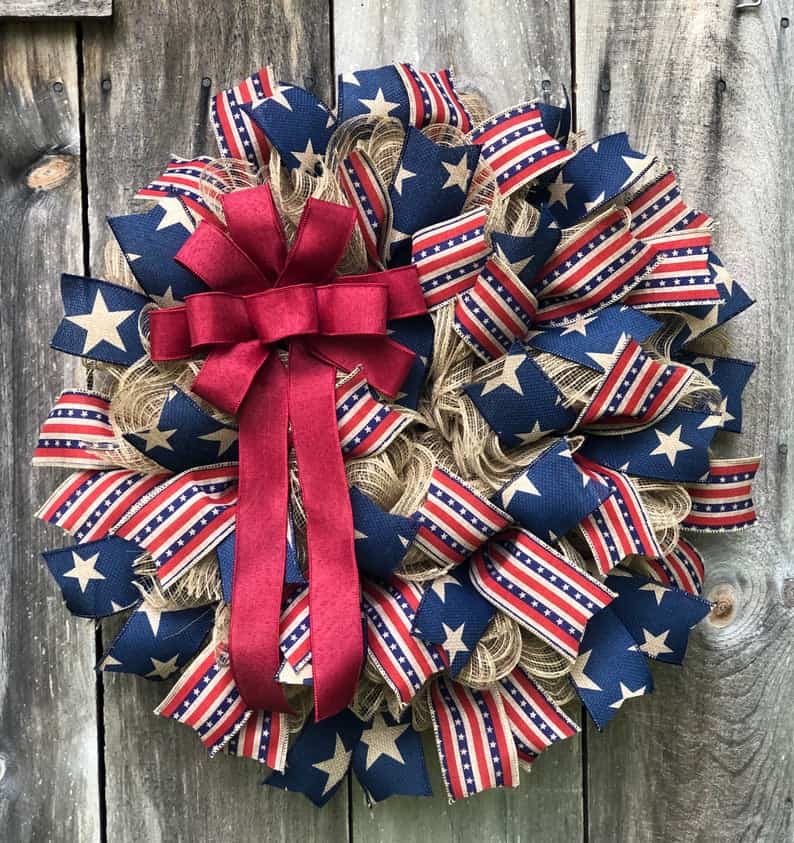 26) Boxwood Wreath
27) Wooden Star Wreath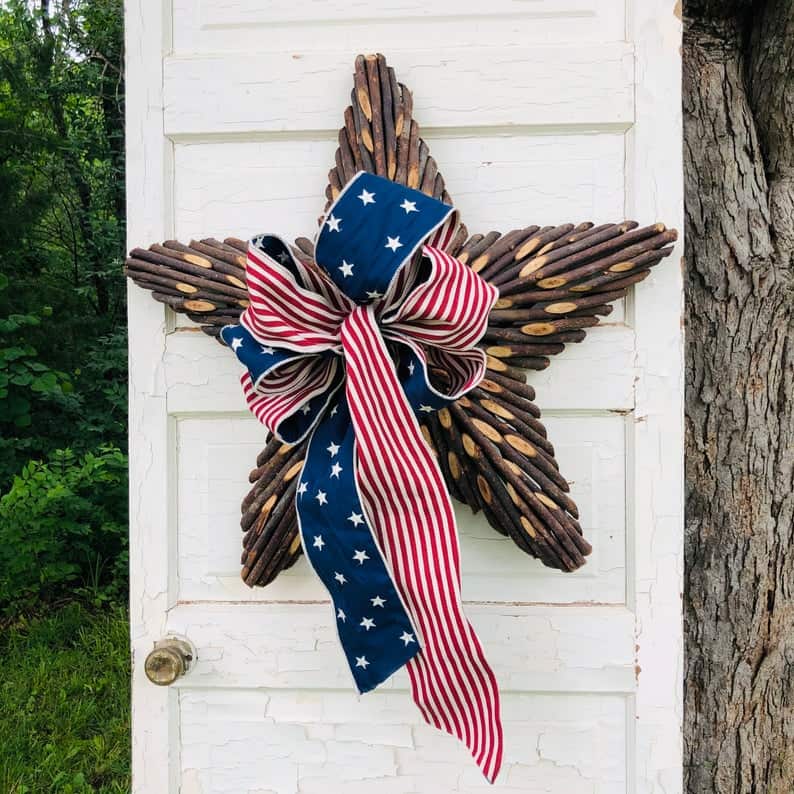 28) Bows and Ribbons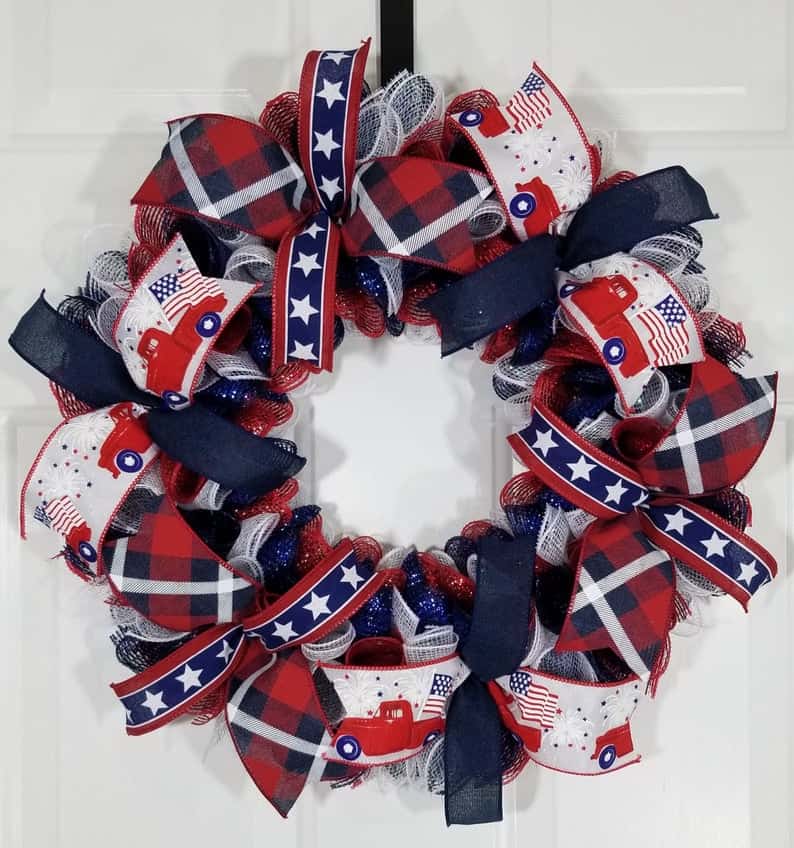 29) Tulip Wreath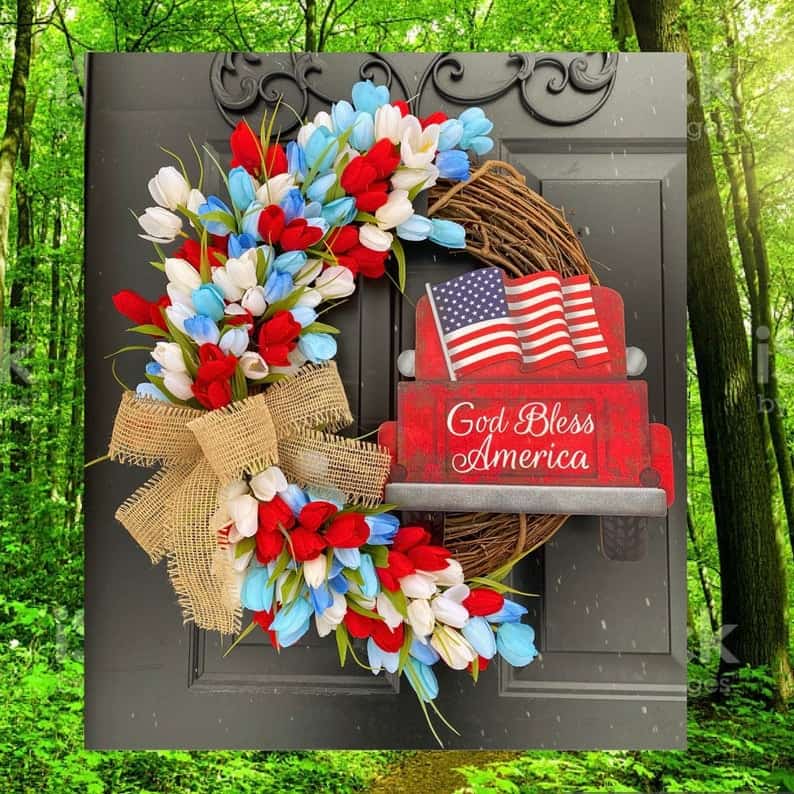 30) Home of the free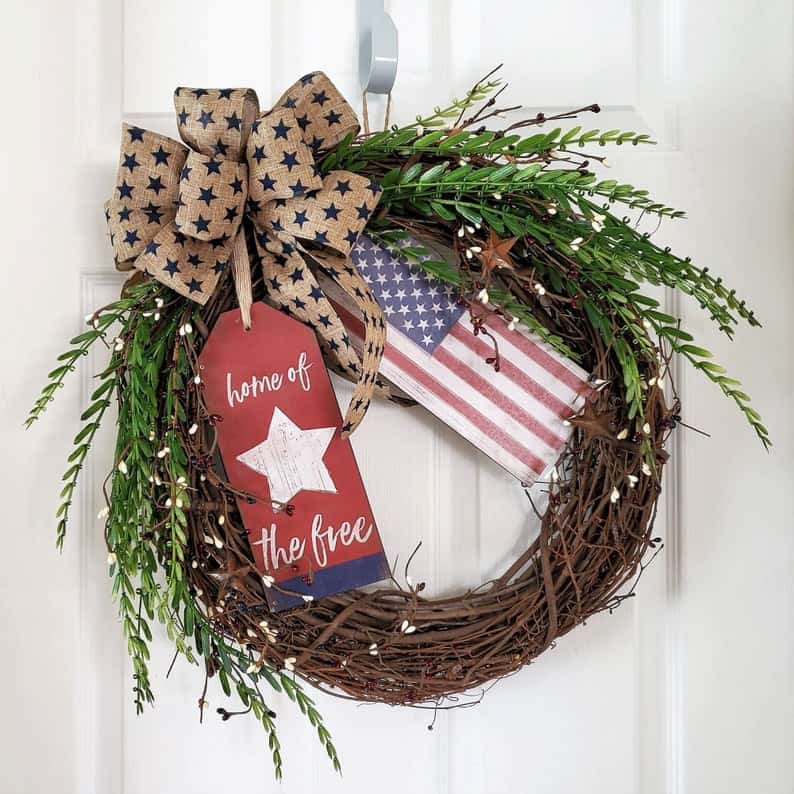 31) Heart Wreath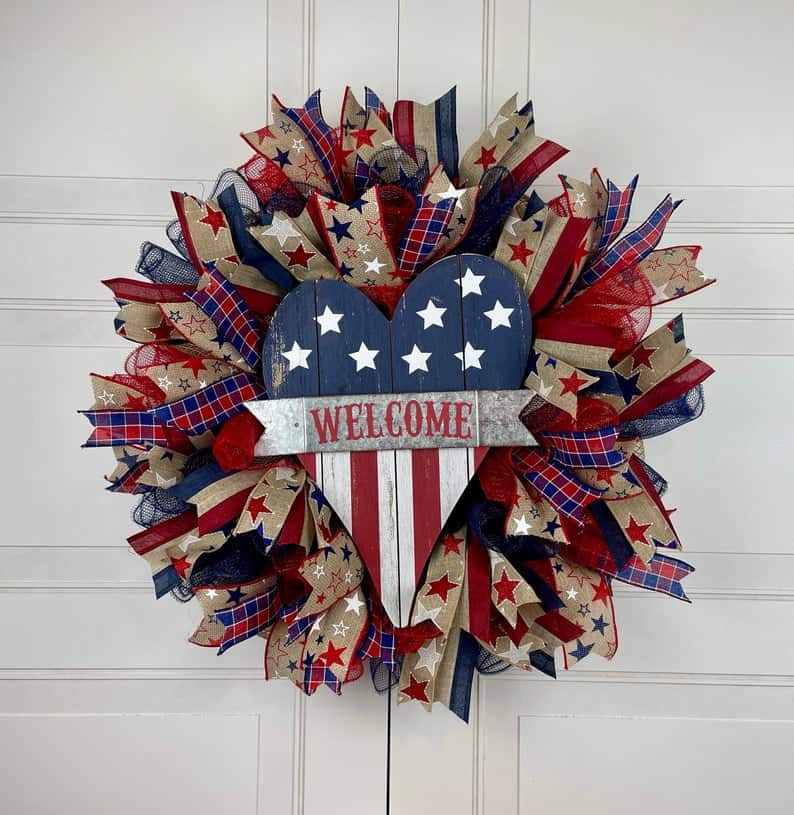 32) Land that I love
Click here to shop the door hanger
I hope you enjoyed all of these fun 4th of July wreaths. They would all be so perfect for your front door!
Read these next!
The Best Home Cleaning Products on Amazon!
50+ Vacation Nails To Give You Inspiration!