Are you looking for some cute Christmas wreaths to add some warmth to your home? Look no further, this post has the wreath for you!
I personally love decorating for Christmas! It's such a happy time of year. All of our neighbours go all out with lights however I prefer wreaths!
Wreaths are such an easy understated way to bring some holiday cheer to your home that won't break the bank!
Below you will 50+ Christmas wreaths that are perfect for your home! All of these wreaths are great quality! A lot of them do however sell out fast so if you see one you like make sure you jump on it!
As always, feel free to pin any of the images below to Pinterest if you have any favourites!
The Cutest Christmas Wreaths For Your Front Door!
1) Vintage Ornaments
2) Silver Metallics
3) Simply Farmhouse
4) Long Needle Rustic Wreath
5) Golden Bells

6) A Touch of Pine Cone
7) Lambs Ear Wreath
8) Boxwood Square Wreath

9) Red Berry Wreath
10) Touch of Snow
11) Farmhouse Grapevine Wreath
12) Winter Blues
13) Dried Fruit Wreath
14) White Christmas
15) Silver and Gold
16) Golds and Reds
17) Champagne Christmas
18) Copper Heart
19) Ice Skating
20) Christmas Door Basket
21) Winter Wonderland
22) Ruby Reds
23) Carol of Bells
24) Mint Greens
25) Candy Cane Wreath
26) I'll be home for Christmas wreath
27) Blue Winter
28) Fresh Greenery
29) Frosted Berries
30) Sugar Plum
31) Mixed Woodland Wreath
32) White and Green Christmas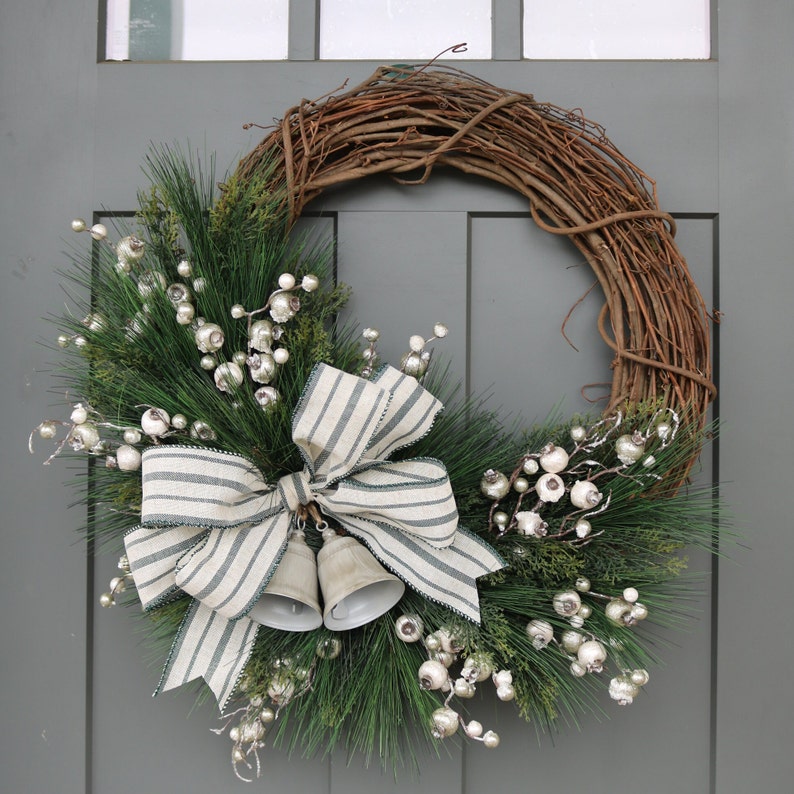 33) Oversized Ornament Wreath
34) Rose Gold Berries
35) Pink Holiday
36) Bronzed
37) Farmhouse Gingham
38) Snowman Wreath
39) Christmas Flowers
40) Glitter Berry
41) Pink Stars
42) Home for the holidays
43) Pink Baubles

44) Snowman Season
45) Touch of navy
46) All Pine
47) White berries
48) Merry & Bright
49) Boho Christmas
50) Rainbow Wreath
51) Light Up Wreath
We hope you like all of these Christmas wreaths! Each one would look so stunning on your door! A lot of these wreaths sell out extremely fast, so if you see something you like, get it quick!
Read these next!
The 15+ Best Restaurants in Portland Maine: Your Complete Guide!
Gel Nails vs SNS: Which is better for your nails?