Have you been sorted into Gryffindor and are looking for Gryffindor backgrounds for your iphone? If so, you've come to the right post! Below I have found/created 20+ Gryffindor Wallpaper Aesthetics for your iphone. All of these Gryffindor backgrounds are in HD and free to use.
If you think you're a Gryffindor but haven't yet officially been sorted into a house, check out the Harry Potter sorting quiz! It was created by J.K Rowling herself, here on the Wizarding World (you need to create an account then go to the sorting hat)!
I'm personally a Slytherin however, I definitely identify with some of the traits from other houses so I decided to create wallpaper for all four! Check them out below:
All about Gryffindor
Gryffindor is one of the four official houses at Hogwarts School of Witchcraft and Wizardy. It was founded by Godric Gryffindor who was a medieval wizard. The official house colors of Gryffindor are gold and red and their official animal mascot is a lion. The head of the house is Professor Mcgonagall with nearly Headless Nick is the Gryffindor house ghost.
The Gryffindor common room is located in the Gryffindor tower. It's a warm common room with a roaring fire, plush arm chairs and gorgeous views. The beds are decorated with red velvet and gold details. The fat lady protects the common room, with access given if you provide the correct password.
Gryffindor Traits
To be a Gryffindor means you value bravery, chivalry, nerve and being daring. Gryffindor is related to the element of fire. Gryffindors are known to be very brave, however sometimes to the point of being reckless. Gryffindor is the most well known house of all, even J. K Rowling herself is a Gryffindor! Gryffindors are known to stand up for what is right, even when no one else will. They have an intense desire to win and can be known to be quite stubborn.
Gryffindor backgrounds for your Iphone
Below you will find 20+ Gryffindor Wallpapers for your iphone. Some display the classic Gryffindor aesthetic and some are just wallpapers I thought true Gryffindors would like. There's something for everyone here, enjoy!
To download the wallpaper:
On Iphone: Either Screenshot or hold down on the image and save
Desktop: Right click and save image then crop to desired size
1. Basic Gryffindor Wallpaper
2. Cozy Aesthetic
3. Gryffindor Traits
5. Hogwarts Train
6. Vintage Books
7. Gryffindor Collage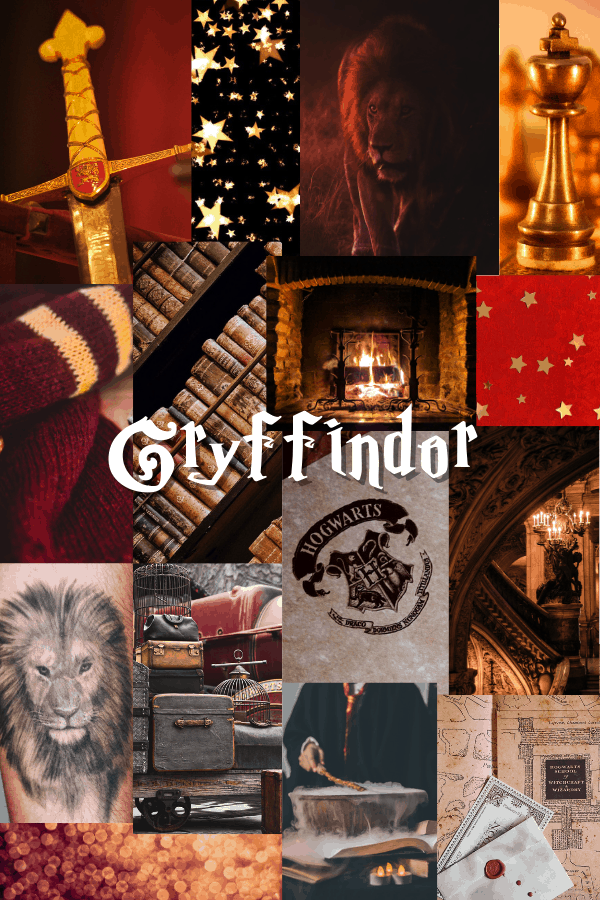 8. Proud to be a Gryffindor
9. Gryffindor at Hogwarts
10. Gryffindor Mascot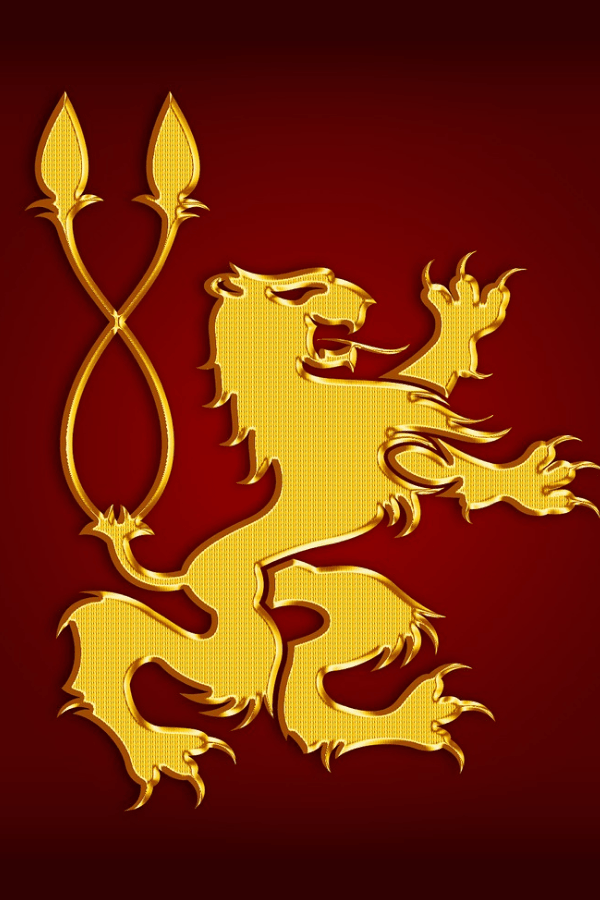 11. Gryffindor decor
12. Dumbledores Office
13. Gryffindor Sparkle
14. Daring nerve and Chivalry set Gryffindors apart
15. Red Goblet
16. Hogwarts Luggage
17. Cup of tea
18. All in the stars
19. Gryffindor the brave
20. Today was a good day
21. Gryffindor Fire
22. Red leaves
I hope you enjoyed all of these Gryffindor wallpapers! This post was so much fun to create! Remember, feel free to pin any of these images to Pinterest so that others can enjoy them as well!