Have you been sorted into Hufflepuff and are looking for Hufflepuff backgrounds for your iphone? If so, you've come to the right post! Below I have found/created 30+ Hufflepuff Wallpaper Aesthetics for your iphone. All of these Hufflepuff backgrounds are in HD and free to use.
If you think you're a Hufflepuff but haven't yet officially been sorted into a house, check out the Harry Potter sorting quiz! It was created by J.K Rowling herself, here on the Wizarding World (you need to create an account then go to the sorting hat)!
I'm personally a Slytherin however, I definitely identify with some of the traits from other houses so I decided to create wallpaper for all four! Check them out below:
All about Hufflepuff
Hufflepuff is one of the four official houses at Hogwarts School of Witchcraft and Wizardy. It was founded by Helga Hufflepuff who was a medieval witch. The official house colors of Hufflepuff are yellow and black and their official animal mascot is a badger. The head of the house is Professor Sprout, which is one of the reasons Hufflepuffs tend to be quite gifted in herbology. The fat frier is the Hufflepuff house ghost. He is a very friendly and loves making all students feel welcome at Hogwarts.
The Hufflepuff common room is located in the Huffpuff basement. It's a always filled with bright sunlight and looks out onto lush grass and dandelions. There are plants everywhere, along with yellow and black upholstered furniture. The common room is the coziest of them all.
Hufflepuff Traits
To be a Hufflepuff means you value justice, patience, loyalty and fair play. Hufflepuff is related to the element of earth, which is why many Hufflepuffs are linked to plants. Hufflepuffs are known to be very modest, while being the most inclusive house at Hogwarts. Hufflepuffs are alsothe kindest people in the school, with a strong moral code. As such, Hufflepuff has produced the least amount of dark witches and wizards throughout the years.
Hufflepuff backgrounds for your Iphone
Below you will find 30+ Hufflepuff Wallpapers for your iphone. Some display the classic Hufflepuff aesthetic and some are just wallpapers I thought true Huflefpuffs would like. There's something for everyone here, enjoy!
To download the wallpaper:
On Iphone: Either Screenshot or hold down on the image and save
Desktop: Right click and save image then crop to desired size
1. Basic Hufflepuff Wallpaper
2. Happiness can be found, even in the darkest of times – Dumbledoor
Quote J.K Rowling
3. Vintage Sunflowers
4. Hufflepuff Collage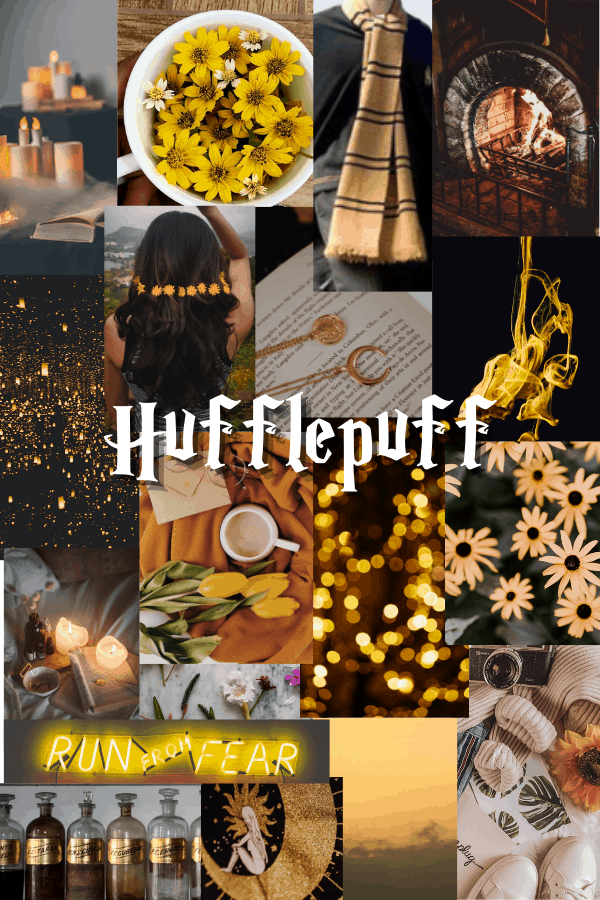 5. Floating Lights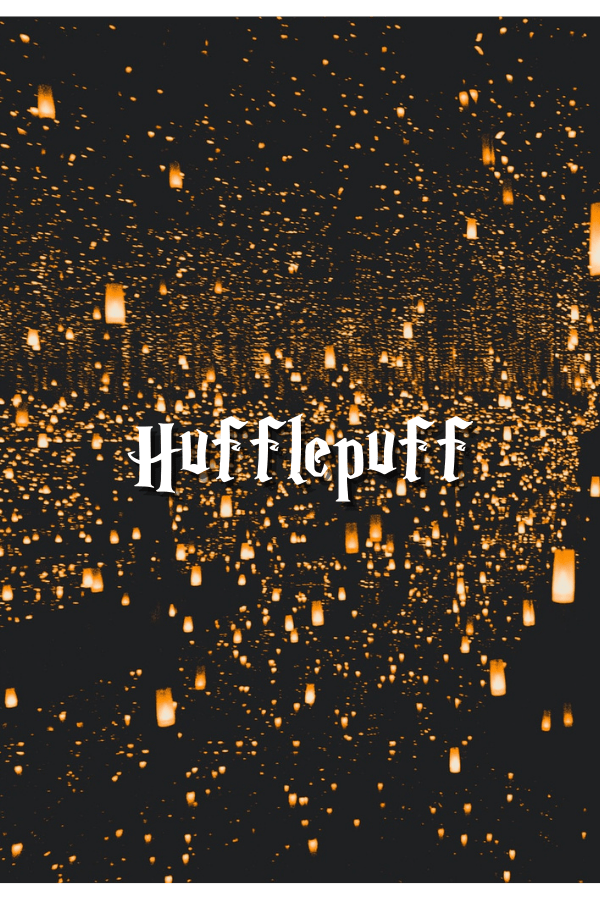 6. Cozy Fire
7. Cozy Candles
8. Hufflepuff Smoke
9. Flower Collage
10. Yellow Flower cup
11. Proud to be a Hufflepuff
12. Witching Hour
13. Hufflepuff favourites
14. Hufflepuff at Hogwarts
14. Amazing in Every way
15. Hufflepuff Sparkle
16. Dumbledoor's office
17. Yellow Goblet
18. Hufflepuff Traits
19. Cozy afternoon Reading
20. Potions
21. The Great Hall
22. Splashes of Hufflepuff
23. Stars of Hufflepuff
24. Petal Heart
25. Ornate Hall
26. Gold and Black Clock
27. Glowing Lanterns
28. "Keep Your Eyes on the stars and your feet on the ground" – Theodore Roosevelt
29. Star Aesthetic
30. Hufflepuff room Aesthetic
31. Yellow Flowers
I hope you enjoyed all of these Hufflepuff wallpapers! This was such a fun post to put together. As always, feel free to share any of these on Pinterest so others can enjoy!