Today on Prada & Pearls we're sharing some fun Halloween Wallpaper for your Phone! All of these wallpapers are completely free to use and would look amazing as your background!
I love Halloween, it's such a fun time of year! Carving pumpkins, decorating with fun decor and watching spooky movies are all traditions in my home! To get into the Halloween spirit an easy way is to put a fun and spooky aesthetic halloween wallpaper on your phone!
Wallpapers are an easy way to add some spookiness to your day. If you're anything like me, you likely check your phone a lot, which is why having a fun wallpaper can really get you into the halloween spirit!
If you're looking for more Halloween related posts to get some inspiration, search "Halloween" on the Prada & Pearls homepage and you will see all of our fun Halloween posts! We have everything from cocktail recipes to costume ideas!
Here are some of our favourites:
The Best Crazy Contact Lenses For Halloween!
50+ Adorable Halloween Costumes For Dogs!
30+ Spooky Halloween Cocktails You Need To Make!
How to download the free wallpaper on your iPhone:
On iPhone: Either screenshot and crop or hold down on the image and save
Desktop: Right-click and save the image then crop to the desired size!
As always, feel free to pin any of the images you see below so you can continue to use these in the months to come!
Spooky Halloween Wallpaper for your Phone!
Below is a collection of my favourite Halloween wallpapers! All of these photos would make for the perfect background on your phone. There's a total of 41 so there's lots to choose from below.
1) Boo
2) Peak-A-Boo
3) Jack-O-Lantern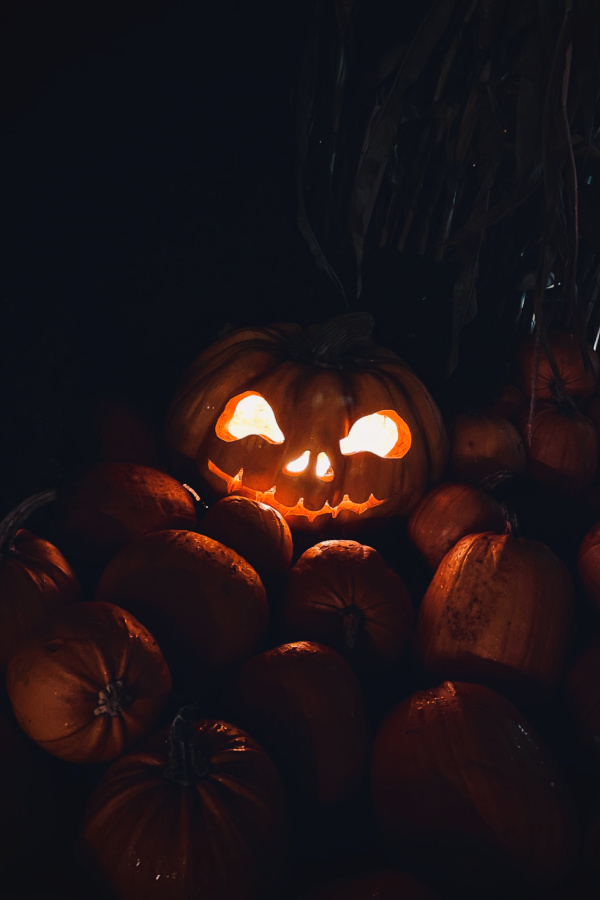 4) Mini Pumpkins
5) Happy Halloween
6) Glowing
7) Harry Potter Halloween
8) Halloween Picnic
9) Black Cat
10) Spooky Skull
11) Little Lights
12) Twilight Hour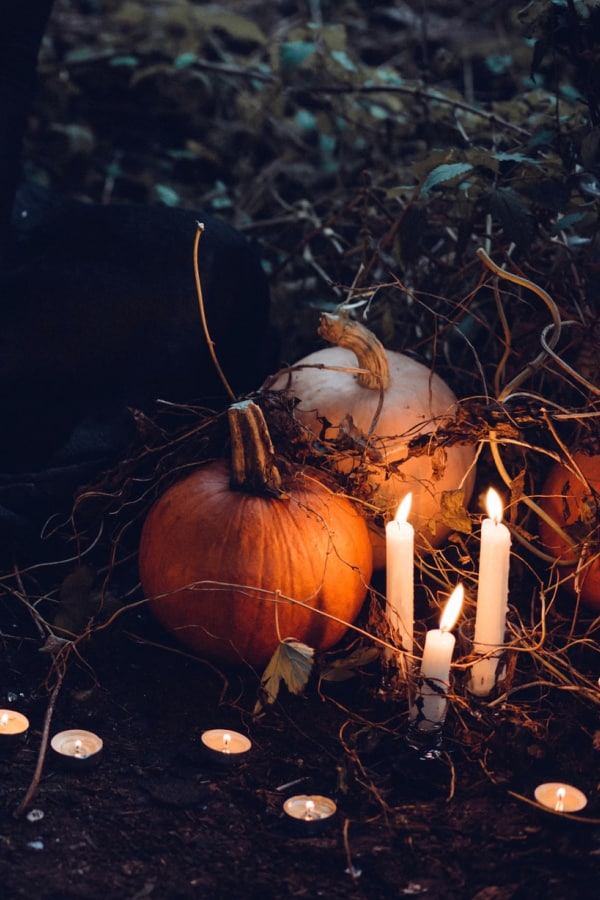 13) Moon Cycles
14) Spooky Pumpkins
15) Halloween Skeleton
16) Happy Jack-o-Lantern
17) Spooky Clouds
18) Spider Pumpkins
19) Smoking
20) Halloween Porch
21) Dark Pumpkins
22) Pumpkin Ghost
23) Graveyard kitty
24) Hocus Pocus
25) Spooky Season
26) Smoking Jack-o-lantern
27) Hanging Bats
28) Orange Moon
29) All the glow
30) Spider Web
31) All Hallows Eve
32) Witches Broom
33) The Purge
34) Perfect Pumpkins
35) Forest Skull
36) Scared yet?
37) Red Web
38) Full Moon
39) Spooky Glow
40) Bats Overhead
41) IT
We hope you loved all of the Halloween wallpaper that easily adds a little spookiness to your day! All of these wallpapers are completely free to use for personal reasons. They are not available for commercial use.
As always, feel free to bookmark this page to save it for later or pin these images to Pinterest to share with your friends!
Read these next!
30+ Shacket Outfits Perfect For Fall!
50+ Fall Nails Inspiration You Need To Try!
Looking for wedding content? Check out our sister blog Dream it Wedding here!