Today on Prada & Pearls we're sharing some stunning Christmas aesthetic wallpaper for your Phone! All of these wallpapers are completely free to use and would look amazing as your background!
The holidays are my favourite time of year! I can finally unplug from work and spend some quality time with family and friends! To get into the Christmas spirit I love decorating, watching Christmas movies and changing the background of my phone!
Wallpapers are an easy way to add some Christmas cheer to your day. If you're anything like me, you likely check your phone a lot, which is why having a cute wallpaper can really get you into the holiday spirit!
If you're looking for more Christmas related posts to get some inspiration, search "Christmas" on the Prada & Pearls homepage and you will see all of our fun Christmas posts! We have everything from recipes to Holiday party outfits!
How to download the free wallpaper on your iPhone:
On iPhone: Either screenshot and crop or hold down on the image and save
Desktop: Right-click and save the image then crop to the desired size!
As always, feel free to pin any of the images you see below so you can continue to use these in the months to come!
Stunning Christmas Aesthetic Wallpaper for your Phone!
Below is a collection of my favourite Christmas wallpapers! All of these photos would make for the perfect holiday background on your phone. There's a total of 51 so there's lots to choose from below.
1) Ornament Collage
First up we have an ornament collage! I love the color combination of red and gold, it really screams Christmas to me. This is the perfect wallpaper if you want a bright and happy holiday background!
2) Fresh Pine
If you're going for a more natural background this tree with string lights is the perfect choice!
3) Holiday Sparkle
This wallpaper reminds me of walking around Christmas markets! There's always ornaments hanging from the trees which always gives off a magical feeling!
4) Christmas Cheer
Can't go wrong with a cup of warm hot chocolate during the holiday season! If you're looking for a great recipe check out my related article Best Ever Hot Chocolate!
5) Fresh Decor
The combination of natural and artificial ornaments is such a gorgeous way to decorate a tree! If you want to try out this trend, see this article on how to make dried orange ornaments.
6) Bokeh Tree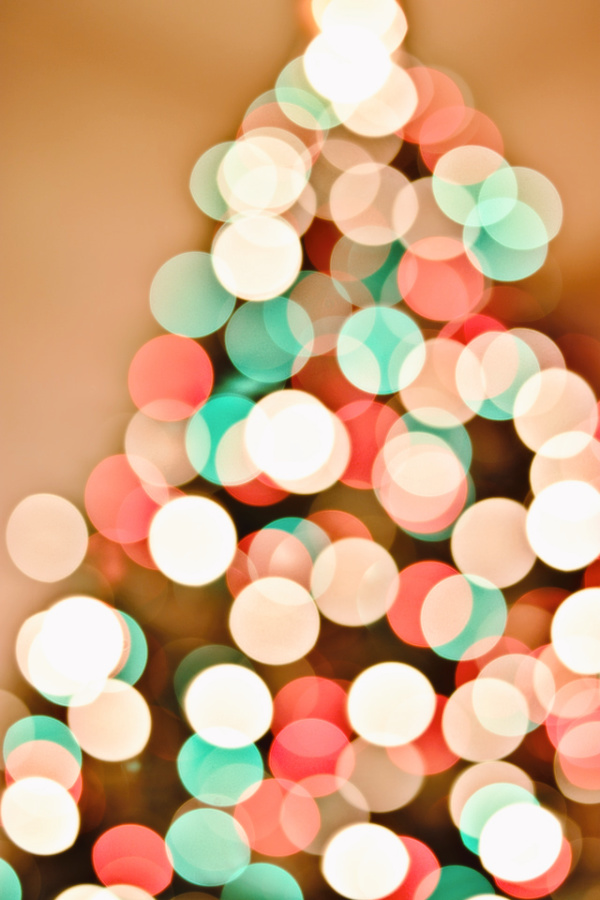 I love bokeh photographs, there's something so magical about them! If you love Christmas trees this could be the wallpaper for you! I love how it has some sparkle to it and the colors are spot on!
7) Christmas Crackers
Every Christmas my family always does Christmas crackers on Christmas Day! We wear the Christmas paper hats and tell jokes, it's a great tradition!
8) The Nutcrackers
Nutcrackers are such a cute decoration to add to your home this Christmas! We always have a couple kicking around which really add to the festive cheer!
9) Merry Christmas
10) Where's Rudolph?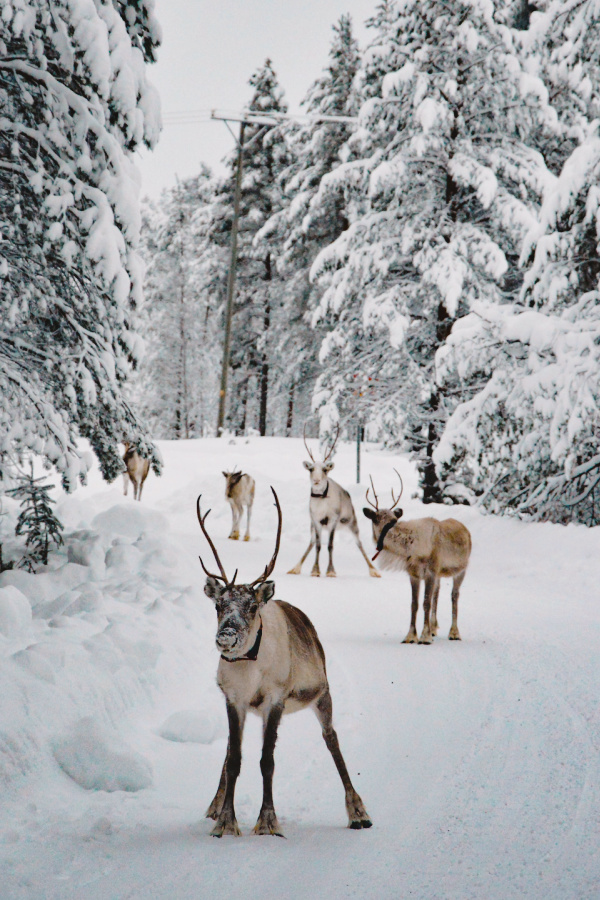 These reindeer are the cutest! If you want more natural winter wallpapers check out our related post 50+ Beautiful Winter Wallpaper Aesthetic You'll Love!
11) She leaves a little sparkle
I personally love wallpapers with nice quotes! If you need a confidence boost around the holiday season, this is the perfect wallpaper for you!
12) Rudolph the red nose reindeer
We found Rudolph!
13) The Perfect Tree
I always get a fresh Christmas tree for my home during the holidays! They smell so fresh and just fill your home with a natural holiday fragrance! This wallpaper reminds me of the trees we always get and definitely gets me into the Christmas spirit.
14) Peppermint
Candy canes are one of my personal favourite candies to eat during the holidays! I love the blue raspberry ones the best! They're also an easy thing to add to your hot chocolate!
15) Holiday glow
16) Christmas gift
17) Starry decor
18) Candy lights
Are you a coloured Christmas light person or a White Christmas light person? I think there's one or the other. Personally I go for white outside and colored on the tree so I can get best of both worlds!
19) Touch of red and gold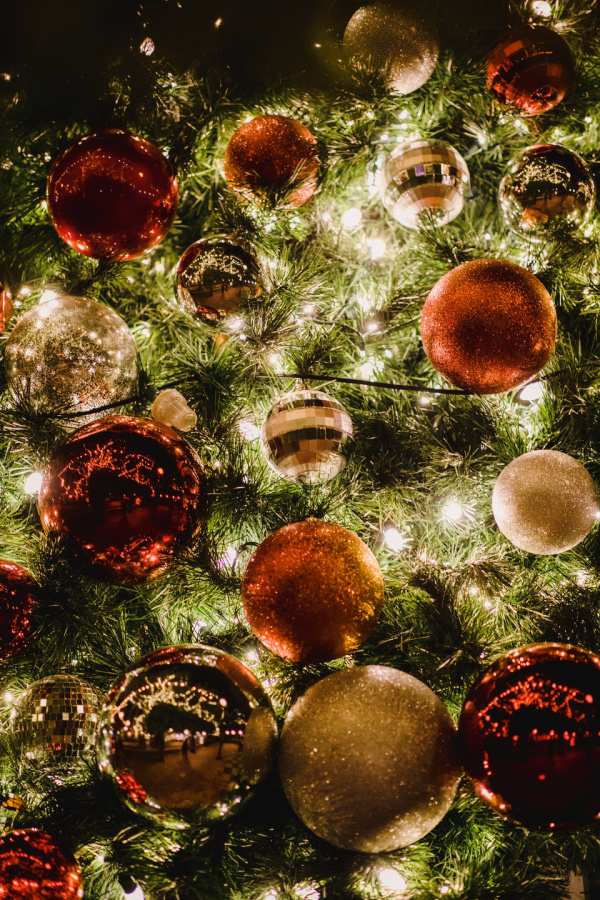 20) Candy cane tree
21) Holiday holly
22) Frosted tree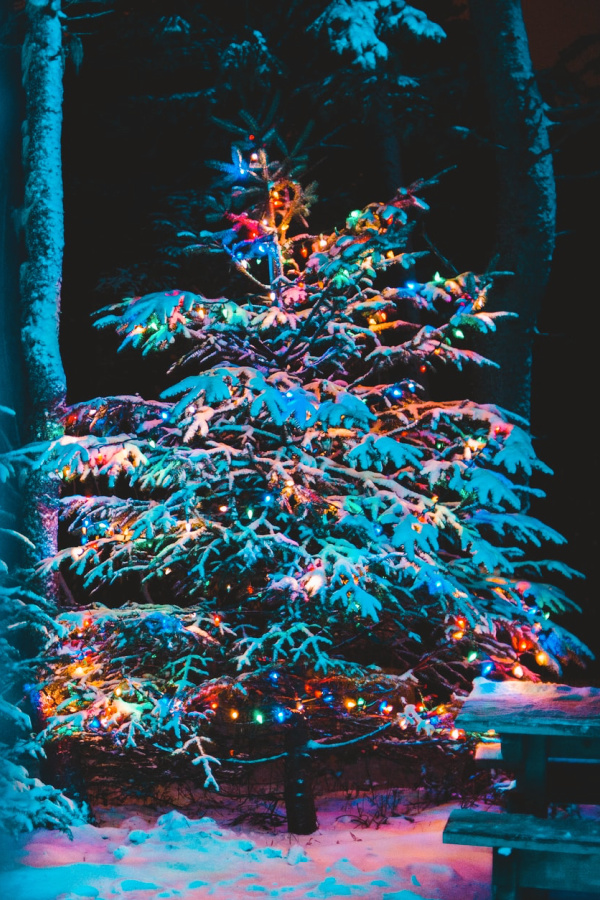 One of my favourite outdoor light decorations is putting Christmas lights all over the trees in our front lawn! Once the first snow comes it just looks so magical and festive.
23) Ornament wall
24) Candy cane heart
25) Ruby reds
26) Home for the holidays
27) Holiday perfection
28) Holiday red
29) The nutcracker
30) Frosted Flakes
31) Frosted pine
32) Grandmas Gingerbread
Making gingerbread and sugar cookies are a family tradition I do every single year! It's such a great activity to do with the entire family no matter the age! If you want some cookie inspiration see our related post 35+ Best Christmas Sugar Cookies You'll Love!
33) Christmas nights
34) Neon Christmas
35) Town square
36) Family Christmas tree
37) Santa's here
38) Red globes
39) A touch of pink
40) Perfect wrapping
I love all of these fun wrapping paper ideas! There's so many different ways you can wrap presents around the holidays. I always love seeing how others decide to warp theirs.
41) Holiday noir
42) Custom tree
43) Perfect candy cane
44) Silent night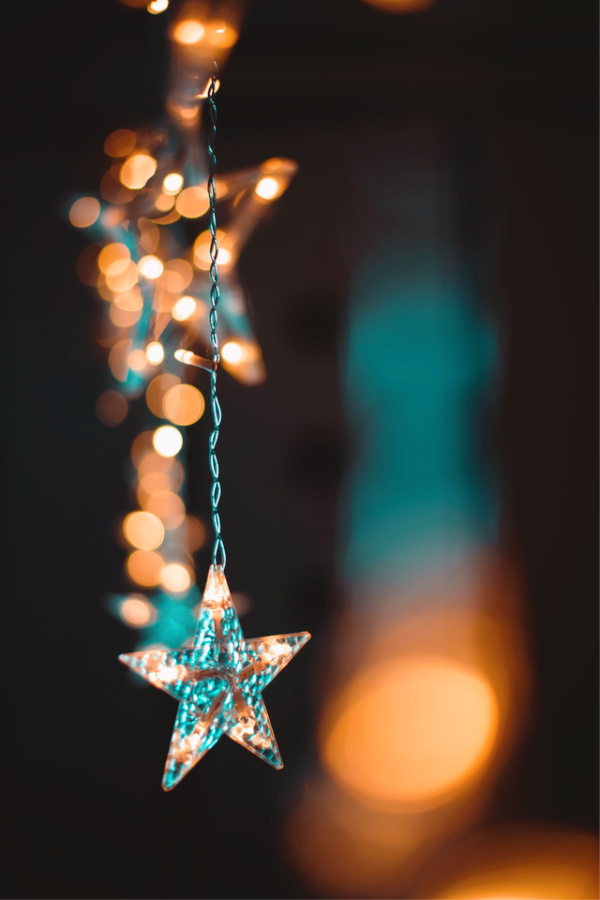 45) Christmas outdoors

46) Perfect snowflake
47) Holiday sparkle
48) Christmas spark
49) Starry night
50) Standing tall
51) Red sparkle
We hope you enjoyed all of these beautiful Christmas aesthetic wallpapers for your phone! Wallpapers are the perfect way to get you into the holiday spirit!
For more wallpapers, check out this post 50+ Cute Free Christmas Aesthetic Wallpaper for your iPhone!! Our Christmas wallpaper post from last year.
Read these next!
50+ Best Holiday Nails You Need To Try Out!
50+ Christmas Wreaths to Warm Your Home!
Sign up for my weekly newsletter!
Want fashion/beauty tips and tricks, special discount codes and more right to your inbox!? Sign up for my newsletter here!