Today on Prada & Pearls I'm sharing 40+ gorgeous Valentine's day aesthetic wallpapers for your phone! All of these wallpapers are completely free to use and would look amazing as your background!
Valentine's Day has gotten a bad rep over the last little while, which I totally understand. No doubt it's a fabricated holiday however sometimes it's fun to get into the Valentine's Day spirit and have a little fun with it.
If you're the type that doesn't like to decorate or bake, then changing your phone's background to something a little more festive is any easy way to participate in Valentine's Day without doing much.
Personally, changing my phone's background makes me happy! It lets me easily express whatever mood I'm in! Below, we tried to capture a ton of different wallpapers from candy to flowers and even sunsets. There's something in here for everyone, even if you're not huge on February 14th.
How to download the free wallpaper on your iPhone:
Downloading the wallpaper below is easy:
On iPhone: Either screenshot and crop or hold down on the image and save
Desktop: Right click and save image then crop to desired size!
We suggest to save various images at once, since they might look slightly different on your phone depending on your screen size. Also feel free to bookmark this page if you want to return and try out some more!
As always, feel free to pin any of the images you see below so you can continue to use these in the months to come!
The Best Valentine's Day Aesthetic Wallpaper for your Phone!
1) Just Sweet
Had to include candy in this post! It's probably my favourite part of Valentine's Day! I also go for gummy's like these around February 14th!
2) Pink Heart Explosion
Whether you want to get into the Valentine's Day spirit or just have a cool wallpaper, this is one of my favourites. These pink hearts are the cutest! If you're looking for more pink inspiration check out our pink aesthetic wallpaper post here.
3) Single Rose
Roses are my favourite flower. I never get tired of them! I typically go for pink however red is so pretty for Valentine's Day! If you're like me and love roses to, check out our related article Rose Aesthetic Wallpaper here!
4) Perfect Bouquet
Another perfect bouquet! This color combination screams Valentine's Day!
5) Macaroons and Roses
Macaroons are such a yummy treat, especially on Valentines day!
6) Felt Hearts
7) Touch of Glitter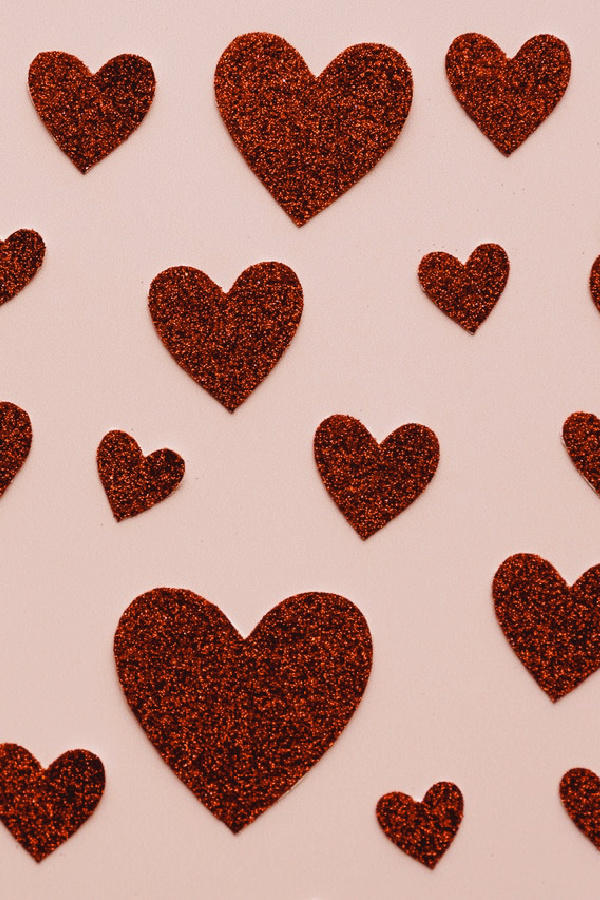 8) Key to my heart
9) Up and Away!
10) Heart Sprinkles
11) Metallic confetti
12) Fushia Roses
13) Glowing Hearts
14) Festive Sprinkles
I love to bake at every holiday including valentine's day! If you want some cute ideas, check out our Valentine's day cupcakes that are perfect for Feb 14th!
15) All pink
16) Gold Hearts
17) Candy Hearts
Can't get more iconic than candy hearts! I think everyone thinks of Valentine's Day when they see these!
18) Love is love
Love is love no matter what shape or form it comes in, period.
19) Night Hearts
20) Rose Collage
21) Cut out hearts
If you have kids, Valentine's day is such a fun time to do some crafts! There are so many cute decorations you can make for the house for valentines day that will get the entire family into the Valentines day spirit!
22) Red hearts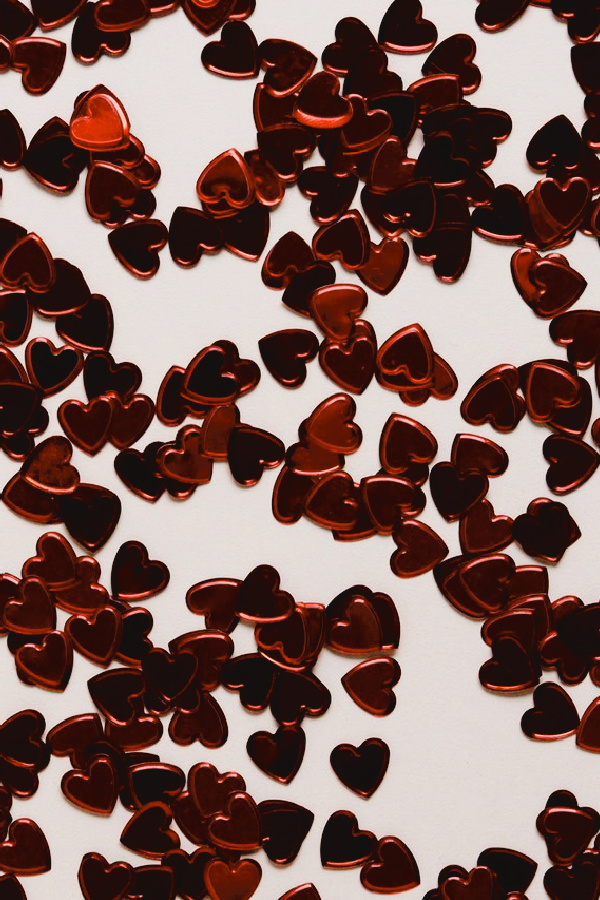 23) Neon Glow
These neon hearts are so pretty and aren't over the top Valentine's Day! They're perfect if you want something a bit less "in your face"! If you like the look of this neon wallpaper, check out our related article, Fun Neon Aesthetic Wallpaper!
23) Festive Balloons
24) Red Roses
25) Confetti Wallpaper
26) Red Metallic hearts
27) Perfect Bouquet
28) Pink Neon Heart
29) Lots of love
30) Glowing
If you're looking for a fun wallpaper that doesn't scream Valentine's Day, this one is perfect! You could easily have this as your background all year if you felt like it!
31) Moody Reds
32) Rose Petals
33) Be Mine
34) Red Collage
35) Candy Hearts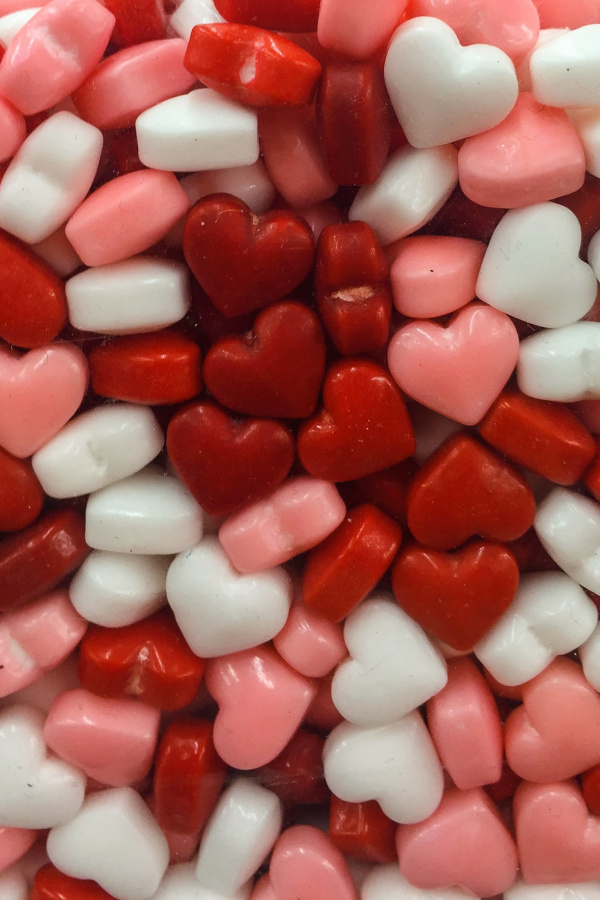 36) Gold Hearts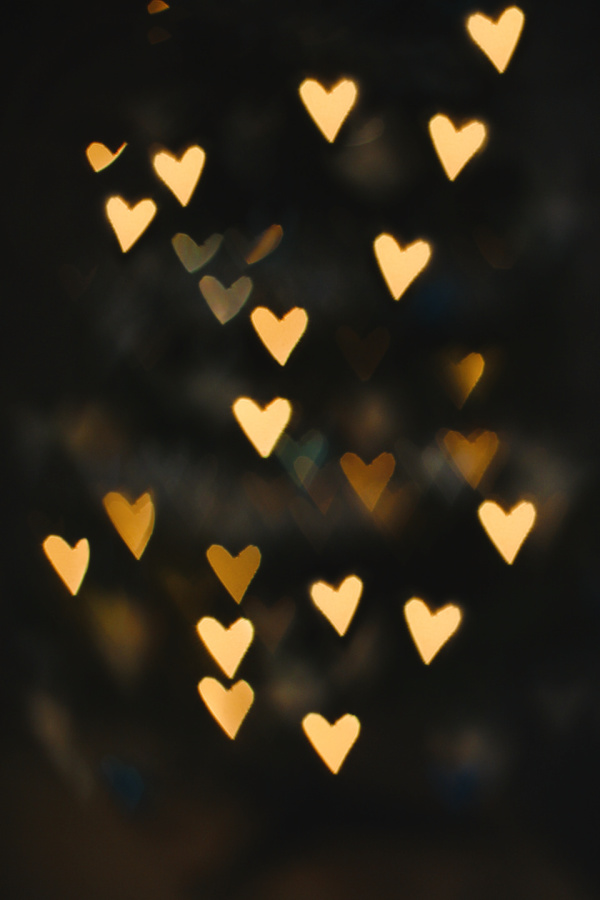 37) Heart in the clouds

38) LOVE
39) Twinking Heart
40) Pink, Purple, Blue and White
41) All you need in love
42) Beach Love
How stunning is this sunset! This is a great wallpaper if you aren't super big on Valentine's Day but want to do something to get into the spirit! If you want more sunset inspiration check out our related post, Gorgeous Beach Aesthetic Wallpaper!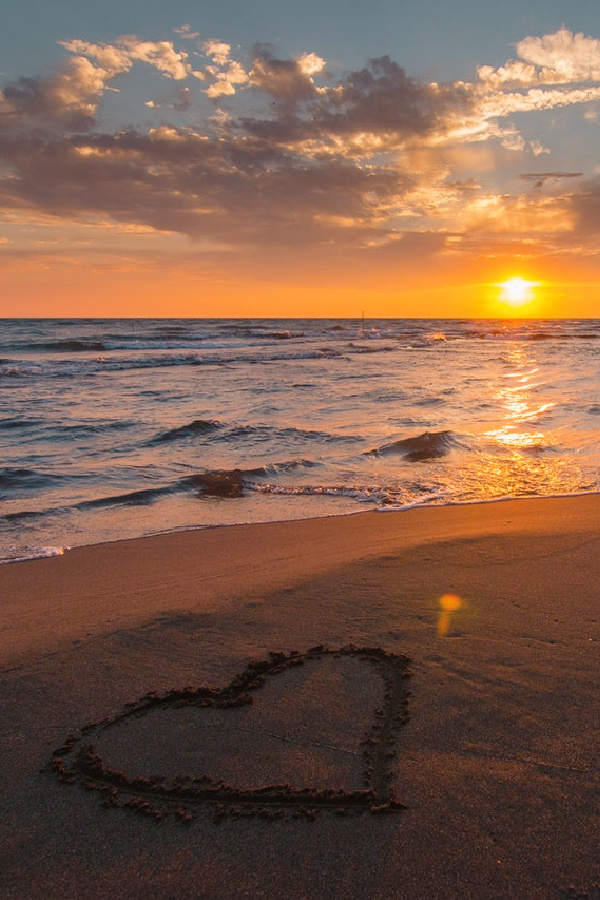 43) Candy Love
44) Pale Pink
45) I <3 You
46) You Are Beautiful
I waned to include some motivational backgrounds in this Valentine's Day aesthetic wallpaper post to remind you that you are beautiful, amazing and awesome, no matter where you are in life! Valentine's Day should be about celebrating self love, because that love is the most important of all.
47) Big Heart
48) Red Love
I love decorating for Valentines day! I like to create a fun little Valentines day bar cart for Chris and I! There are so many cute things you can do to celebrate on February 14th!
49) Pink Roses
50) Heart Graffiti
51) Beauty and the beast roses
These flowers totally remind me of beauty and the beast roses! They're so full and the color is so stunning!
We hope you enjoyed all of these stunning Valentine's Day aesthetic wallpapers for your phone! They are perfect for getting you into the Valentine's Day spirit!
Remember feel free to bookmark this page to make it easier for you to find again! Sometimes, depending on your phone size, the wallpapers might look a bit different. Therefore, you might need to try out a couple before you find the perfect one for you!
Looking for more fun wallpapers? Check out our Free Wallpaper page here! Here are so of our most popular posts:
Gorgeous Beach Wallpaper iPhone Aesthetics You Need!
50+ Gorgeous Cottagecore Aesthetic Wallpapers For Your iPhone!
50+ AMAZING FREE CLOUD AESTHETIC WALLPAPER FOR YOUR IPHONE!
Sign up for my weekly newsletter!
Want fashion/beauty tips and tricks, special discount codes and more right to your inbox!? Sign up for my newsletter here!